Seniors Will Finally Get Their Chance At Love On Take Me Out Spin-Off
28 September 2017, 13:08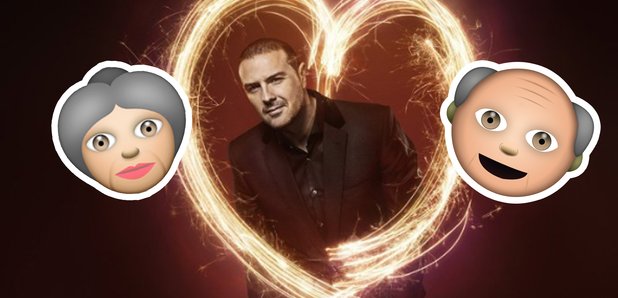 Thirty fabulous pensioners will be switching their lights on and off for a date with a silver fox.
An older generation of singles will get the chance to meet the man of their dreams, in a brand new spin-off feature for Take Me Out.
The famed dating series, which sees thirty women use their lights to determine whether they want to date an eligible bachelor, will be celebrating it's 10 year anniversary next year.
In light of this, ITV producers have decided to treat fans to TWO new special features.
Speaking about its return, Paddy said he was excited to get the Love Lift back in action, as he gushed:"'I'm so excited to be celebrating ten series of Take Me Out. I always look forward to seeing romance blossom amongst a new line-up of ladies and gents, including the over 50s!"
Paddy hinted at plans to make a senior version of the show earlier this month and said he was excited at the prospect of working with OAPS.
"I don't know if I can say this, but we're doing two specials this year," he revealed.
"One of them, this is going to get me in so much trouble … it's not been greenlit this, but if I say it it'll happen. We're doing an old age persons' special.
He added: 'Come on, I love the OAPs."
Meanwhile, old faces will get another chance at love too, as the second special will see those unlucky in prior series given another go.
Who'll get sent to the Isle of Fernando's this time?!