Take That hint they might make surprise appearance in new West End musical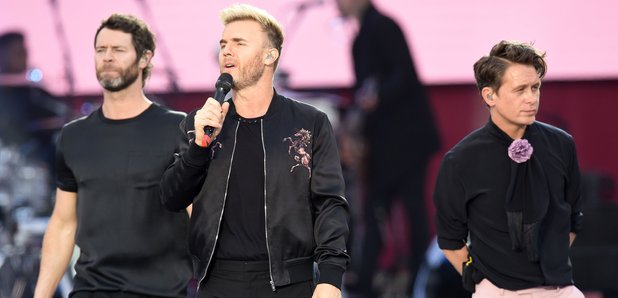 Fans who haven't got their tickets to see 'The Band' might want to bag some now!
Remember way back in February last year when Gary Barlow embarked on the search for the five lead stars of Take That's new musical, The Band?
Well fast forward a year later and the show produced by Gary, Mark Owen, Howard Donald and Robbie Williams has enjoyed rave reviews across the country and is now looking forward to a stint in London's West End.
The show, which follows the lives of four boyband fans as teens and then again 25 years later, will touch down in London for a Christmas run at the Theatre Royal Haymarket.
The show features the all hit music of Take That but if that's not enough to entice fans to buy a ticket this cheeky bit of teasing from the boys might.
To announce the exciting news Mark, Gary and Howard performed on the roof of the venue for a street packed full of fans and stunned passers by.
They have been known to pop on stage at a couple of venues and join in the final number, so we asked them at the launch of the London season of The Band at the Theatre Royal Haymarket if fans could expect this again.
Gary said: "Well you never know! I think we all walked in here today and thought oh we'd love to perform here. It's beautiful, this is a gorgeous theatre so I can't see us not getting on that stage."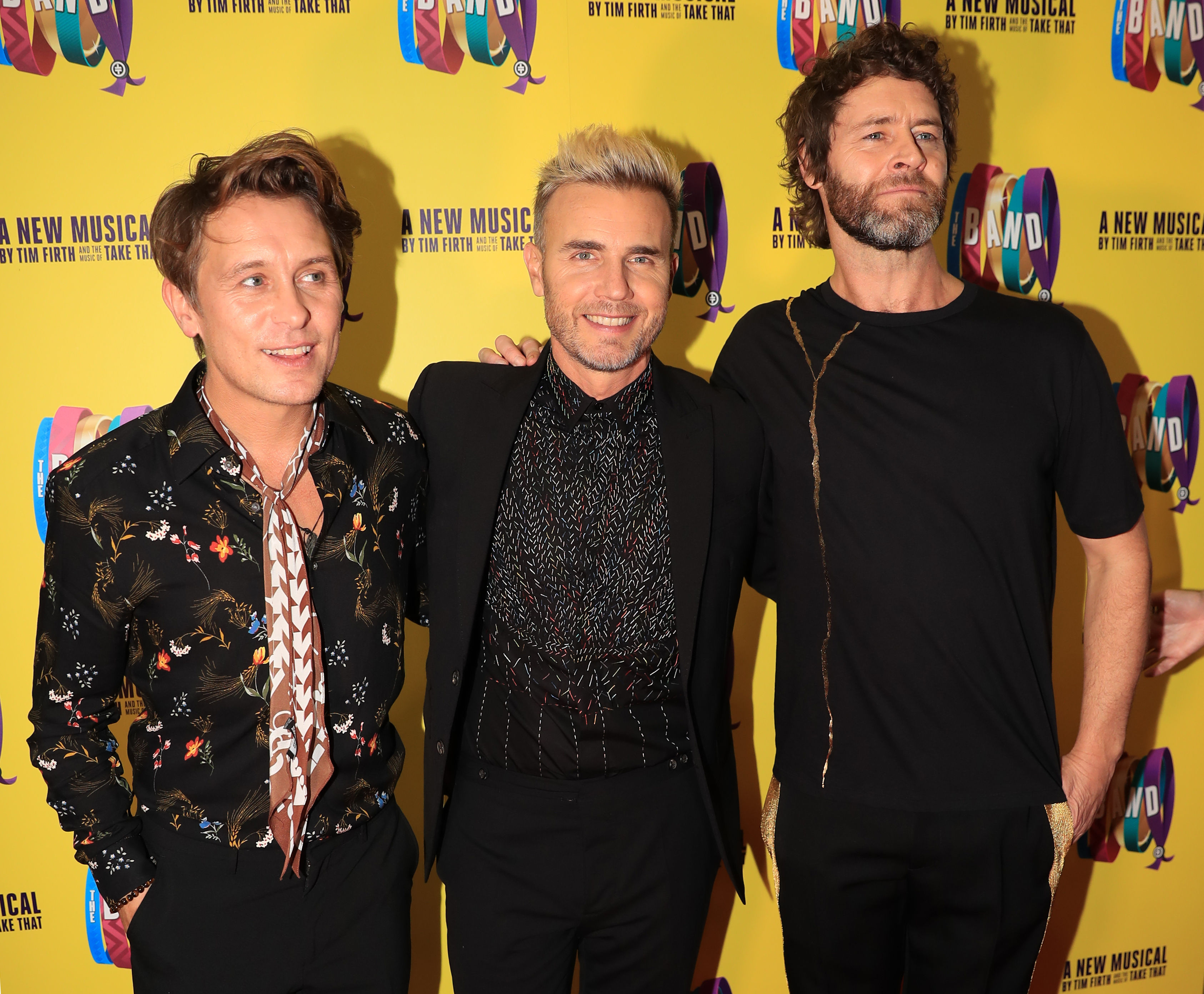 Mark, Gary and Howard announced a run of their musical, The Band, in London's West End | Picture: PA
Mark joked "It might be every night!".
Ticket holders should be so lucky! The newly announced run of the show will be from 1st December to 12th January and tickets are on sale now.
But if you don't manage to bag some the boys have teased a world tour next year celebrating their 25th anniversary as well revealing that they're working on a greatest hits album 'with a difference'.
Howard said: "We're working on the greatest hits We're doing extra tracks as well, some great new songs that are gonna go on there. We are gonna do the greatest hits album with a bit of a difference. Rather than just piling on the songs, we're gonna do new versions of stuff."
Erm, fast forward to 2019 please!