Taylor Swift Fans Think This Is The Reason Why Star Has Deleted Instagram Pics
19 August 2017, 10:50 | Updated: 19 August 2017, 10:51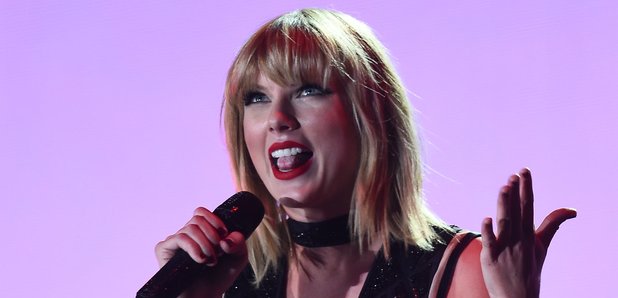 Just call them mystic Meg.
After deleting ALL of her posts on Instagram, it's fair to say that Taylor Swift's fans have been left with somewhat of an empty space (literally) in their hearts.
While the 'Shake It Off' star is usually VERY active on social media, her loyal followers were quick to notice the missing photos and profile pictures from the pop singer's account on Friday (18.08.17), sparking a frenzy of panic and fan theories.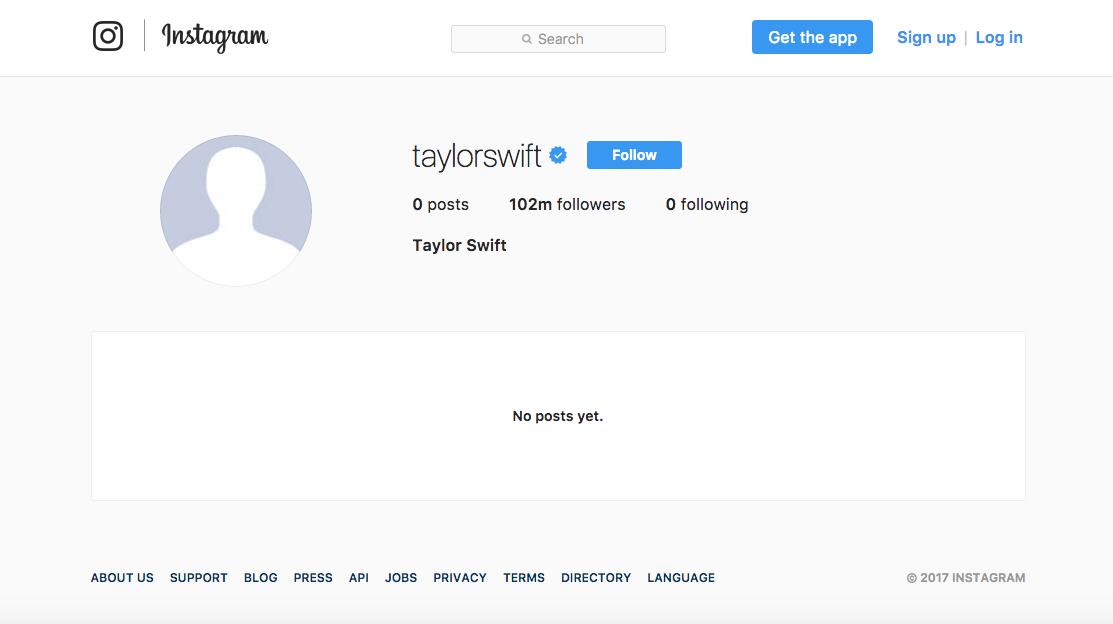 Avid followers of the megastar also spotted that the 27-year-old had also cleared her Twitter account of any recent posts and her Tumblr account had also vanished into the abyss. Very mysterious.
As the news sent some Taylor Swift fans into a frenzy, others to took to Twitter convinced that the change was a sign that new music was on the way!
Here's my @taylorswift13 new music theory... eclipse Monday, once the sun come back out she announces new album out on Tuesday! #taylorswift

— Sophia (@SophiaNugget) August 18, 2017
never been more convinced that we're on the brink of #TS6 than I am right now, as @taylorswift13's socials have been completely WIPED pic.twitter.com/K9wv9i7l59

— Savannah Grimm (@savvygrimm) August 18, 2017
ATTENTION FELLOW AMERICANS...Taylor Swift is making a come back to save this country once and for all!!! #TS6IsComing pic.twitter.com/ZDZWpOguum

— jarraca (@AwkwardSwiftie) August 18, 2017
taylor swift can literally delete things and cause the entire internet to panic #TS6IsComing pic.twitter.com/AbhsqtAbbY

— slaylor swift (@spinnningaround) August 18, 2017
I can't believe that Taylor swift invented the solar system oh my god pic.twitter.com/HrXLmFaDCy

— SLAYLOR SWIFT (@cantevenswift13) August 18, 2017
Other's took to social media with the theory that the Swift had been hacked.
Me waiting to find out if @taylorswift13 has been hacked or if THE NEW ERA is upon us pic.twitter.com/Av8wGcpU7b
— Alex Stearns (@alex_stearns) August 18, 2017
Taylor Swift coming to reclaim her throne #TS6IsComing pic.twitter.com/h0FA72djfn

— ℓυιѕ (@luisloswift) August 18, 2017
So either #TaylorSwift has been hacked across the board or we're about to get something special!!!! pic.twitter.com/xb6mjBlVW1

— Candace (@Candace_P22) August 18, 2017
Tay's fans may be on to something, as this wouldn't be the first time that the young star has used clever marketing to promote a new album. Swift made similar changes to her website before the release of her album Red in 2012 and again in 2014 before the release of 1989.
Some fans also linked the social media shutdown to the third anniversary of the star's single 'Shake It Off'. Very clever!
FOR YOU PEOPLE!!!!!! #TS6IsComing #TaylorSwift pic.twitter.com/BAYQq8NPTZ

— #TS6ISCOMING!!!!!!!! (@gxxdbyxxx) August 18, 2017
With Taylor's close pal Ed Shereen telling the BBC in March that Taylor Swift wouldn't be releasing new music "until Probably the end of the year", the fans could be on to something.
I guess we'll just have to wait and see.