Taylor Swift pays tribute to Manchester victims with a touching speech at her concert
10 June 2018, 09:12 | Updated: 10 October 2018, 16:28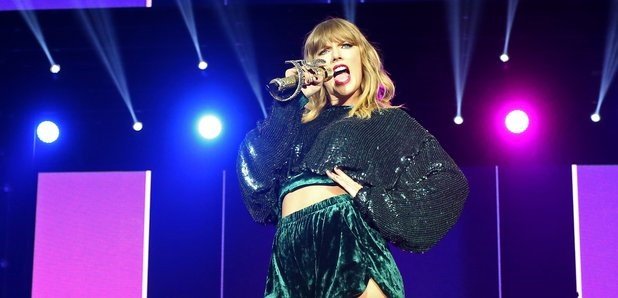 The 'Bad Blood' singer praised the "resilience" of the people of Manchester during her concert at the city's Etihad Stadium.
The 28-year-old singer took a moment to speak about the strength of the city following the attack which saw 22 people and hundreds more injured after an Ariana Grande concert in May 2017.

Speaking to the crowds during her concert at Manchester's Etihad Stadium on Friday, she said: "You've shown that you're never gonna let anyone forget about those victims. And you've shown that you have such incredible resilience to keep dancing and to keep the innocence and to keep the joy and to keep the excitement. I just want to say, Manchester: It is such an honour to play for you tonight."

Taylor's touching comments come after her similarly rallying speech to mark the start of Pride month whilst on stage in Chicago earlier this month.

She said at the time: "It's very brave to be vulnerable about your feelings in any sense, in any situation. But it's even more brave to be honest about your feelings and who you love and that you know that that might be met with adversity from society.

"So this month and every month I want to send out my love and respect to everybody who has been brave enough to be honest about the way they feel, to live their lives as they are, as they feel they should be, as they identify.

"This is a month where I think we need to celebrate how far we've come but we also need to acknowledge how far we still have left to go, and I want to send my love and respect out to everybody who in their journey hasn't yet felt comfortable enough to come out and may you do that in your own time.

"May we end up in a world where everyone can live and love equally and no one has to be afraid to be vulnerable and say how they feel."