Everyone Is Convinced This Terrible Lady GaGa Waxwork Is A Halloween Prank
24 October 2017, 11:06 | Updated: 24 October 2017, 11:44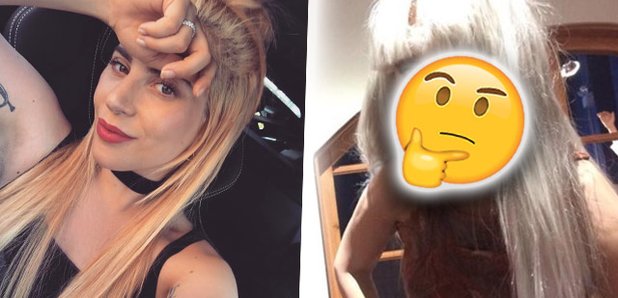 Poor GaGa!
For the most part, waxworks of celebrities are scarily good - the likeness uncanny.
Although there are some that are just plain scary - the likeness non existent.
Poor Lady GaGa is experiencing the latter.
A new waxwork of the star was unveiled at an exhibition in Lima, Peru...and no it wasn't an exhibition dedicated to awful waxworks.
Gaga's new wax figure.... pic.twitter.com/WxoGQlaRzL

— Joanne World Tour (@ladygaga_JWT) October 19, 2017
We're not quite sure what picture of GaGa the sculpture was working from when he created this...ahem...'piece of art'...but we think it's fair to say he didn't quite hit the mark!

You'd be forgiven if you thought it was a 'halloween' version of the pop star/actress, but alas, it is not.

WATCH: 5 Of The Creepiest Halloween Make Up Looks:


Lady GaGa's Fans - The Little Monsters - have been quick to criticise the attempt and took to Twitter to express their thoughts:

Howling at this wax figure looks like someone's grandma dressing up as gaga https://t.co/w5GFOuyMBr

— Jessie Isla-Minnie (@jessieislaa) October 23, 2017

wait thats not a joke?

— Charles Lagacé (@ch_lagace) October 19, 2017

OMG has the person who created this ever SEEN even a PICTURE of HER?!

— Jean M. O'Brien (@Oldlady12345) October 24, 2017

If it's any consolation to her, she's not the only celebrity to have had a dodgy waxwork made in their honour. David Beckham, Robbie Williams and even Princess Diana have all had questionable sculptures which are supposed to represent them.

Perhaps Lady GaGa is used to it; it seems that sculptors seem to struggle with her features, as transpires that this isn't the first dodgy waxwork she's had:
Let's not forget Gaga's other terrible wax figures pic.twitter.com/8tOk4pI0sX

— Joanne World Tour (@ladygaga_JWT) October 19, 2017
Lady GaGa, whose real name is Stefani Joanne Angelina Germanotta wrote songs for the likes of Britney Spears and Pussycat Dolls before pursuing her career as a solo artist. She's more recently turned her hand to acting and won a Golden Globe for her role in series American Horror Story.