The Apprentice's Trailer Gets An Interesting Makeover...And Alan Sugar Isn't Happy About It
16 September 2017, 10:29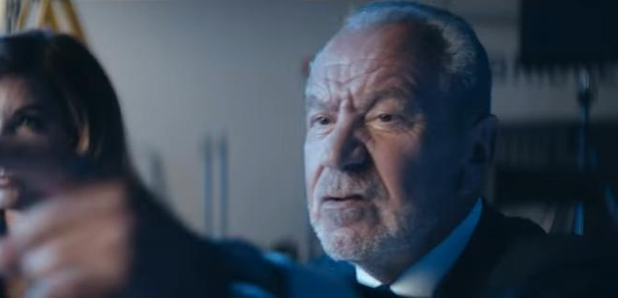 Director, You're Fired!
As the time quickly approaches for Sir Alan Sugar to open up his boardroom to a new batch of business hopefuls, something tells us this series is going to be an interesting one.
The new Apprentice trailer has had somewhat of an interesting makeover...and Sir Alan seems less than impressed.

Could there be a firing before the series has even started?!
Unlike adverts past, where straight-faced candidates gear up to battle for the most coveted apprentice role known to man, this year's The Apprentice trailer seems to have taken a new direction completely.

Starring an adorable baby, who wears a suit better than Sir Sugar himself, a number of dancing businessmen and not to mention a large swinging pendulum in the shape of Sir Alan Sugar's 'You're Fired' hand - the new trailer is a far cry from it's serious predecessors.

Just when you start to wonder if we've shown up at the wrong party, Sir Alan Sugar breaks up the party asking 'What's going on here? I asked you to make a trailer, not bleedin' La La Land.'

And as expected, delivers the classic line 'You're Fired!'

Phew! We were getting worried there for a minute, glad to see it's business as usual folks.
Despite the BBC having yet to release an actual date for the launch of the new series, fans can expect The Apprentice back on our screens in October.
One thing we CAN all bet on is that the two teams will pick names that are as wild as these dance moves.
Bring on next month!