The Dark Destroyer Puts On UNBELIEVABLE Performance On 'The Chase' - But Doesn't Know His Christmas Films!
5 October 2017, 12:57 | Updated: 5 October 2017, 16:33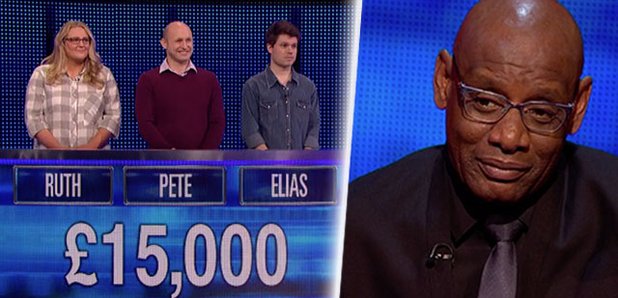 All in all, a VERY impressive run!
He couldn't name Will Ferrell's character in 'Elf', but 'Chaser' Shaun Wallace - aka 'The Dark Destroyer' was a formidable presence on The Chase last night.
(In case you were wondering - the answer is 'Buddy' - but surely you knew that?!)
With a pretty comfortable 19-question advantage, the three remaining contestants were hoping they'd done enough to scoop their £15,000 prize.
Alas, they had not.
Despite Shaun's weaker areas of knowledge surrounding Will Ferrell, The Gilmore Girls and indie band The Strokes, contestants Elias, Ruth and Pete faced a nail-biting 120 seconds as he made easy work of the majority of questions.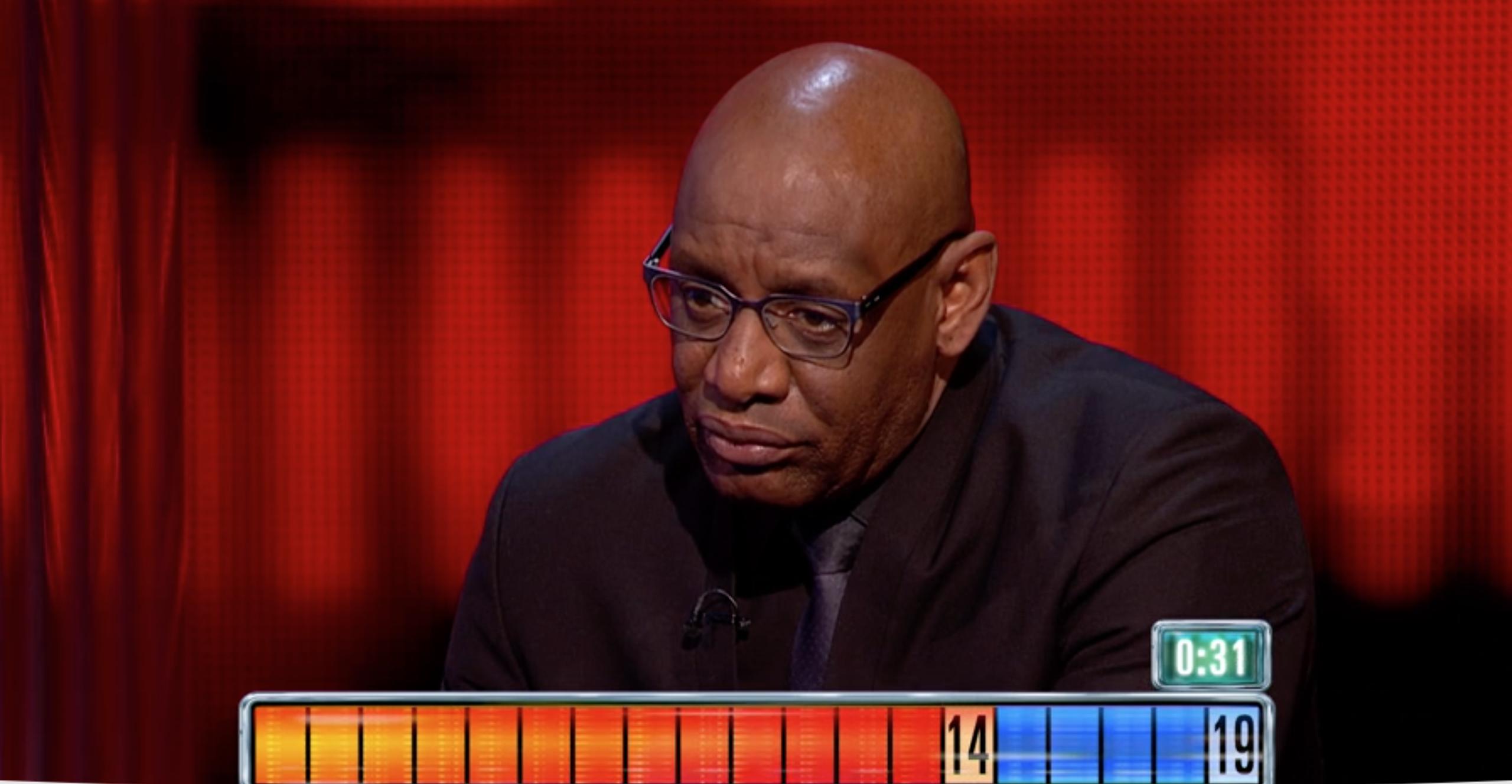 The Dark Destroyer picked up the pace after his few stumbles, and aced a powerful streak of THIRTEEN correct answers with 11 seconds to spare.
The remaining contestants could only watch on in disbelief as their prize money slipped further and further away.
Bradley Walsh was quick to acknowledge that "It's tough when they get going like that with that kind of rhythm", and Twitter users agreed that Shaun was on fine form:
Fair play @TheShaunWallace was on fire there #justanotherdayattheoffice #TheChase

— Daniel Tilling (@danieltilling) October 4, 2017
Ooft never saw that coming great stuff from the chaser there #TheChase

— Bobby Glennie (@BobbyGlennie) October 4, 2017
Convincing win for the Dark Destroyer #TheChase

— Alex Holbrey (@Holbers) October 4, 2017
Despite making it look super easy, Shaun commended the trio on Twitter for their valiant efforts:
The team performed very well! They set a really good total. However at the end of the day 'It's just another day at the office.' #TheChase

— Shaun Wallace (@TheShaunWallace) October 4, 2017
No hard feelings then guys?!
Shaun won Mastermind back in 2004, with his specialist knowledge area being 'FA Cup Finals', and has been involved on The Chase for a lengthy 8 years.
We think that, as impressive as Shaun's knowledge was on The Chase, perhaps he needs to spend more time at Christmas watching festive movies and less time winning family quizzes!
WATCH: The Chase Contestant Was Ridiculed For This Answer: