Classic '80s TV show 'The Dark Crystal' Has Been Brought Back For Netflix!
19 May 2017, 16:30 | Updated: 19 May 2017, 16:36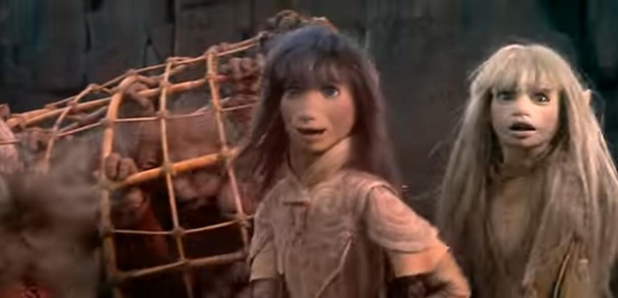 The Jim Henson favourite is set to make a return thanks to the streaming service.
Everyone knows that Hollywood is barmy for remakes and reboots at the moment. So, too, it seems, is Netflix, as the streaming service has announced that it is set to bring back the classic 1980s Jim Henson film The Dark Crystal.
This comes after the exciting revelation that there is to be a sequel to Labyrinth, the beloved Jim Henson movie starring the late, great David Bowie. People must be getting nostalgic for the studio's infamous puppet movies and shows they loved as kids in the '80s!
Netflix's reboot will be a 10-episode TV show rather than another film – but we'll probably watch them all in one go anyway! The new series will be called The Dark Crystal: Age of Resistance. What an intriguing title…
Here's a little teaser trailer with a look behind the scenes.
The original movie was about a Gefling (it's sort of like an elf) called Jen, who was on a mission to fix his turbulent alien world by finding a piece of a broken but magical gem stone. It has amazing animatronics and was quite a bit darker than the usual output from legendary director Jim Henson and his famous studio. Needless to say, the film became a firm favourite in households around the world.
Henson described it as "the hardest thing" he'd ever worked on, so Netflix clearly have their work cut out to make it a success. There was a sequel planned for 2006, but it never quite happened, so the pressure is on to make the new series a success.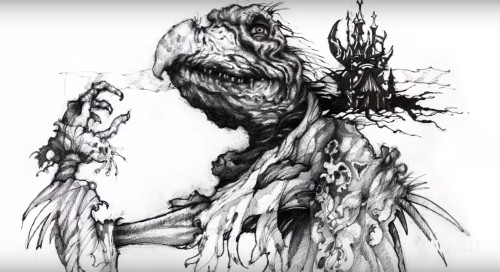 A sketch of a character from the work-in-progress show
We know a few things out the project so far. It will be overseen by Brian Froud, who worked on the distinctive looks of Labyrinth and The Dark Crystal and will started filming in the Autumn (though we don't know yet when it will be released).
Here's a snippet of plot detail from the studio: "When three Gelfling discover the horrifying secret behind the Skeksis' power, they set out on an epic journey to ignite the fires of rebellion and save their word."
We can't wait to relive the '80s with this one!