The First Love Island Couple Have Split And This Came As A Big Surprise!
8 August 2017, 11:33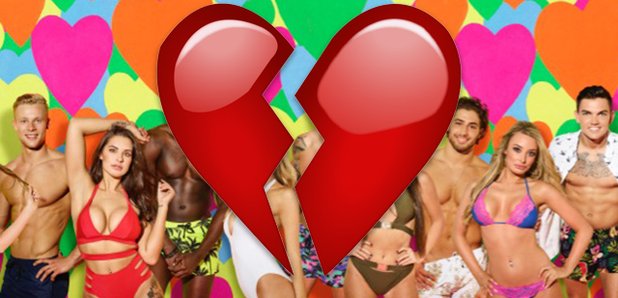 The first Love Island split of Class of '17 has happened but we never thought it would have been this pair.
It's been a fortnight since the islanders left the romantic seclusion of the Love Island villa.
Despite some minor dramas and rumours circulation about rifts between certain couples, one pair have now officially confirmed that they are separating after giving things a go in the outside world.
And before you ask - no, it's not Olivia and Chris! Sadly Montana Brown and Alex Beattie have revealed that they've parted ways.
The 21-year-old brunette beauty revealed the news in an open note to fans via her Instagram Story this morning that elaborated on their reasons for the split.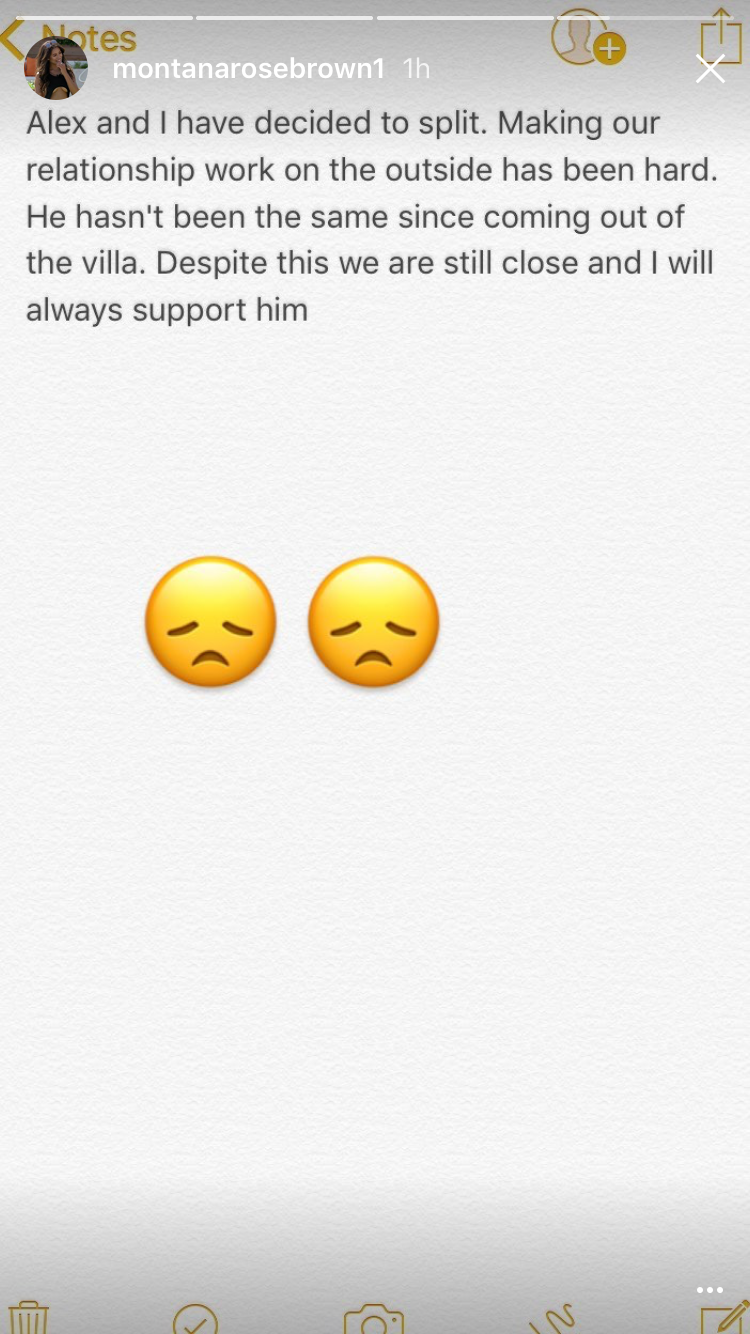 In the short statement Montana wrote: "Alex and I have decided to split. Making our relationship work on the outside has been hard.
"He hasn't been the same since coming out of the villa. Despite this we are still close and I will always support him."
Alex also penned his own post announcing the split which read "Me and Montana met yesterday and have decided that it's best to call it a day with relationship with each other. It's been very hard on the outside to make us work how we desired. I still have strong feelings towards her and will be remaining close friends and supporting her throughout everything."
A source had previously claimed that Montana and Alex had gone their separate ways as she is very "ambitious".
They said: "Montana is keen to follow her dreams as a TV presenter and has been attending meetings this week to get the wheels in motion. She doesn't like partying and isn't a big drinker so personal appearances in nightclubs aren't really her thing. Instead she is ambitious and very much a career woman - her relationship with Alex is going to take a back seat."
News of the split comes not long after Montana admitted she was not in love with Alex after he dropped the L-word in the villa.
Asked if she loves him, she said: "I don't love Alex yet, no. I'm really true to myself. I don't want to just say it if I don't mean it."
Although it's technically not the first split as we all remember Johnny and Chyna who coupled up outside the villa parted ways in the most awkward way possible...