The Jacksons Reveal There's One Thing They Still Do Even In Michael's Absence
28 June 2017, 12:31 | Updated: 28 June 2017, 13:15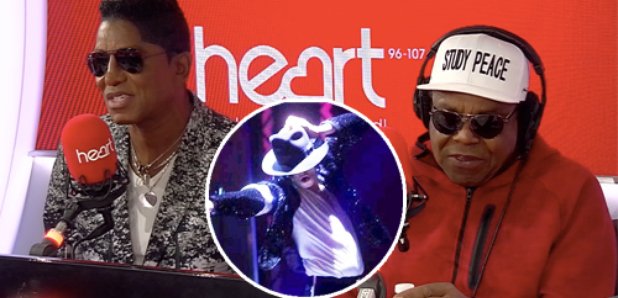 With their 50th anniversary approaching, thoughts have turned to their late brother Michael.
They stormed to fame as part of the Jackson 5 over....decades ago but remaining members Jermaine, Jackie, Marlon and Tito are still determined to keep the Jackson legacy alive, despite the untimely death of their brother Michael.
The siblings, who are celebrating their 50th anniversary this year, admit that performing without their brother has been an emotional experience especially with the anniversary of Michael's funeral in July.
"It's tough, it's very tough. During the rehearsals we got very emotional, I was crying alot." Jermaine explained to Heart.
Jermaine also claimed that the group still prepare themselves for one of Michael's epic flips or spins which had always been an electrifying part of their set.
He added: "The line-up we had, he was always to my right. I think it was then Jackie, then Marlon, then Tito, so I was always used to him jumping out to go and do a spin or something.
"Now today, my body is still prepared, I move back because we've been doing it for so long. He used to just jet out there and do a spin, and we've been programmed like that for years."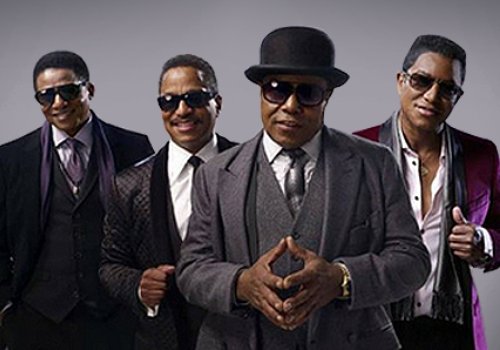 The foursome are heading out on the road to perform some their biggest hits including the Love Jazz Supreme Festival in Sussex and assured fans that they'll be bringing a little bit of Michael's magic to the stage.
Jackie added: "We feel his presence constantly, all day long on this tour. We know that he would be giving 110 percent and that's what we try to do on stage."