Who Pushed Ken Barlow? Corrie Whodunnit Sees THIS Suspect Ruled Out
28 March 2017, 12:58 | Updated: 18 May 2017, 16:10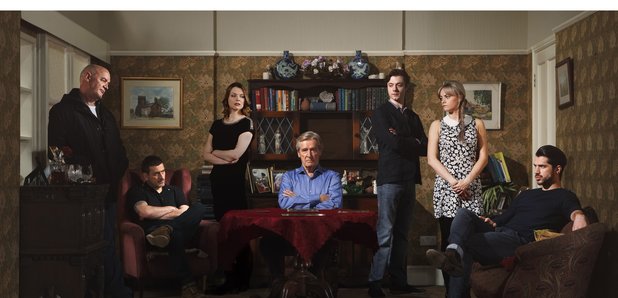 Fans have been left speculating who is behind the horrific act after the first suspect appears to be innocent.
Forget 'Who Shot JR?' - the new question on everybody's lips is 'Who Pushed Ken Barlow?'
Coronation Street fans were horrified last week after the show's last remaining original character was left lying unconscious at the bottom of number 1's stairs.
Matters worsened when it was revealed that Ken Barlow didn't fall, dramatic pause! He was pushed!
Who could do such a thing?
The gripping storyline has had the nation hooked, as viewers find themselves playing detective in order to figure out who was behind the cruel act.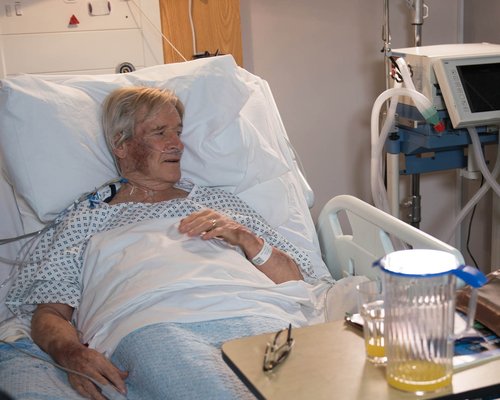 Six suspects were in the frame, including members of Ken's own family!
However, Friday night saw a dramatic twist, with the first suspect appearing to be ruled out.
Weirdly, the first person to be ruled out as innocent of the crime is a man with plenty of blood on his hands – killer Pat Phelan!
The pantomime villain has been pulling Weatherfield's strings for months now after leaving Michael Rodwell to die and murdering Andy Carver in cold blood.
While we all thought that he was a prime suspect after his fallout with Ken over his newly installed kitchen installing his new kitchen.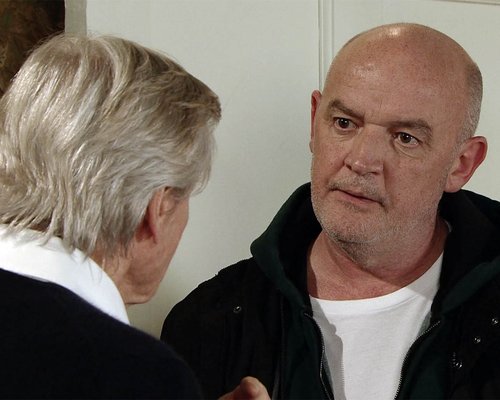 As the scheming crook was interrogated, Todd Grimshaw discovered from the CCTV that Phelan was actually at the builder's yard during the time that Ken was attacked, meaning that he couldn't have been the culprit who almost put an end to the stalwart's life.
Naturally, Todd was tempted to delete the evidence in hopes of getting justice for Pat's multiple crimes, but a moment of conscience saw him let the villain off the hook.
So who else could have pushed Ken? We take a look at the remaining suspects.
Adam Barlow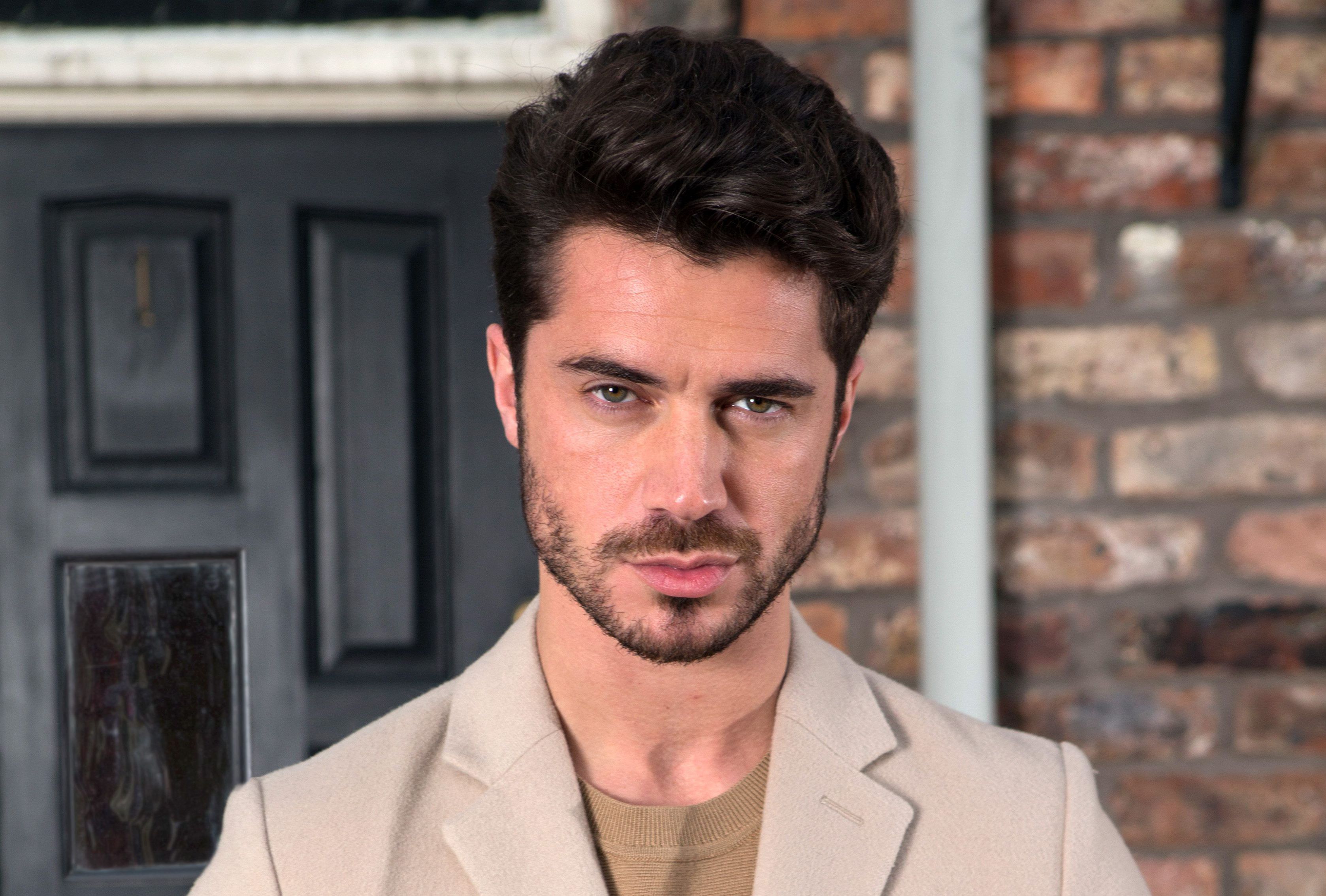 With those cheekbones, he's Weatherfield's answer to Zoolander, but Ken's grandson is also not to be trusted. After Ken burnt his stash of dodgy cash, Adam earned a beating from a fellow drug dealer. Ken then told Adam to go back to Canada. But did he help his grandad down the stairs first?
Did he do it? Too obvious.
Daniel Osbourne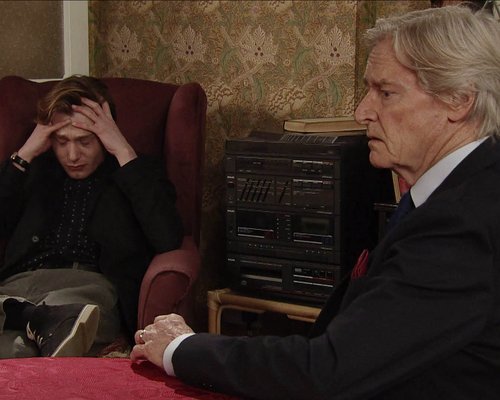 He's one of the few Corrie residents who ever reads a book, which means he's been labelled 'the new Ken.' But Ken's long-lost son also has a fiery temper. Just before Ken took a tumble, Daniel discovered that his father had influenced girlfriend Sinead to abort Daniel's baby. Did Daniel see red?
Did he do it? Maaaaybe....
Peter Barlow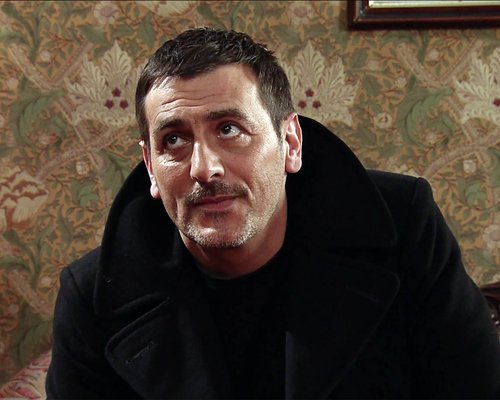 His middle name is 'Brooding' but Ken's eldest had turned his life around recently. That was until Ken poured scorn on the reformed alcoholic's plans to buy The Rovers. He also meddled in Peter's love life again, ruining his relationship with Toyah. This wouldn't be the first time Peter's been of interest in a whodunnit (remember poor Tina?), but maybe this time he really did snap?
Did he do it? We hope not; Peter's a Corrie favourite.
Tracy Barlow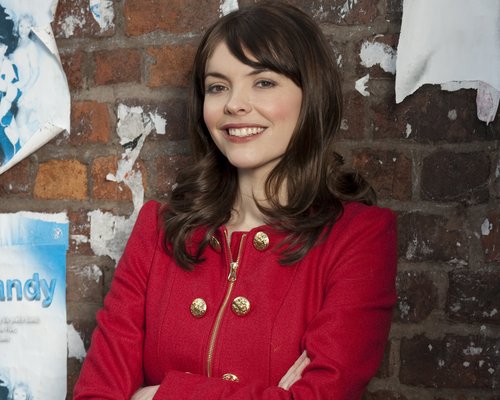 Ken's stepdaughter has a winning way with a killer one-liner, but let's not forget she has actually done time for murder too. Ken recently made the fatal error of dissing his dead wife (and Tracy's mum), the Corrie legend that was Deirdre. Did Tracy Luv decide to protect her mam's honour?
Did she do it? Unlikely.
Sinead Tinker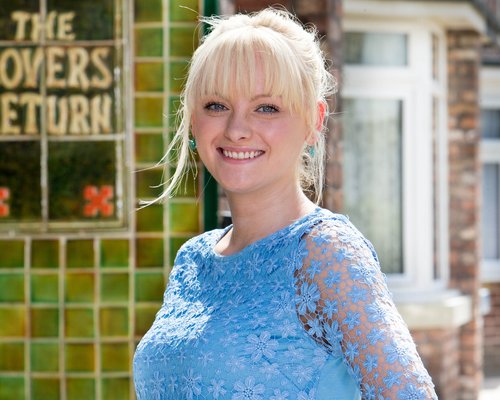 She may have a voice like sandpaper on our ears but we did feel for Sinead when Ken accused her of ruining Daniel's life. She's since aborted his baby and faked a miscarriage, leaving their relationship in tatters. Did Sinead emotionally lash out at the man who manipulated her life?
Did she do it? We reckon she's a forerunner.