The Teletubbies Are BACK! And They're Coming For The Music Charts
7 October 2017, 13:03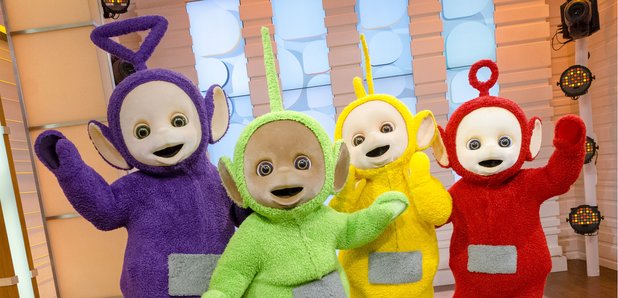 Tinky Winky, Dipsy, Laa-Laa and Po, have an album in tow (see what we did there).
They once took on the Spice Girls in a race to be Christmas no.1, and now the Teletubbies are back from their 20-year music hiatus with an album that is set to reach a whole new audience.
After releasing their last single 'Say Eh-Oh!' in 1997, Tink Winky, Dipsy, Laa-Laa and Po (in that order) will be making a return to the music scene with the release of their new album next week!
The children's favourites are going all in, with their first single 'Big Hugs' standing as a tester to see if the cuddly TV icons still have what it takes to rock the charts.
A source from the charts said, "Everybody loves a novelty record but they're becoming increasingly rare."
"The Teletubbies are a huge brand with a big fanbase, so they might well rip up the form book." They continued, "It would be a perfect way to celebrate their 20th anniversary".
The 19-track album is set to feature songs taken from the new series PLUS a selection of their 90's classics with a 'Tubby Twist'.
The show's narrator, Daniel Rigby is also said to have lent his vocals to hits on the soundtrack such as 'Bottom Bump Song' and 'Tiddlytubbies Songtime'. Sounds like a number one already.
But before the four colourful friends can rub their telly tummies with delight, the novelty band will go head-to-head with the likes of Shania Twain, Pink and Demi Lovato in the Official Album Charts when it's released next Friday.
The Teletubbies are pros at releasing a hit single with their track 'Say Eh-Oh!' selling over 1.3million copies in 1997 and going double platinum as well as staying in the top 75 for six months.
The single got the X-Factor approval from Simon Cowell who made a £500,000 deal with the BBC for its release.
'Say Eh-Oh!' spent two weeks at the number one spot before being knocked off by the Spice Girl's single 'Too Much'.
Since then, Tinky Winky, Dipsy, Laa-Laa and Po have had somewhat of a makeover, and now feature celebs such as David Walliams, Fearne Cotton, Jim Broadbent, Jane Horrocks.
Who knows, David might even be able to get them a spot on Britain's Got Talent if the single doesn't work.