The Stars You Didn't Know Got Their Big Break From The X-Files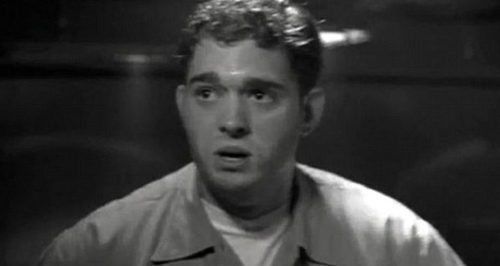 Brand new X-Files premiered in the US last night (after 14 years) so we've taken a look back at the surprising stars that found fame through the show – including an Oscar winner and a Grammy-winning singer!
X-File fans have waited a long, long time to see Fox Mulder and Dana Scully team up again to investigate paranormal activity. So to celebrate the shows return after 14 years, we take a look back at the hostof famous faces that guest starred on The X-Files before hitting big time - recognise any of the below?
Michael Buble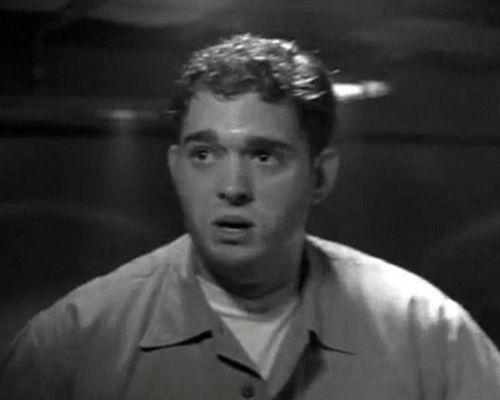 Michael Buble has made a name for himself for being a singing sensation, doting dad and (let's face it) a bit of a romantic. But did you know that the Canadian crooner started out on The X-Files? Yep, back in 1996, Michael Buble played a member of a submarine crew in a two-part episode.
Buble can be briefly seen as a crew mate in a flashback sequence in both episodes when Mulder and Scully investigate the salvage ship.
A member of the crew told him he'd never work in Hollywood again - little did they know that Buble would go on to win multiple Grammy Awards and sell more than 30 million records worldwide.
Ryan Reynolds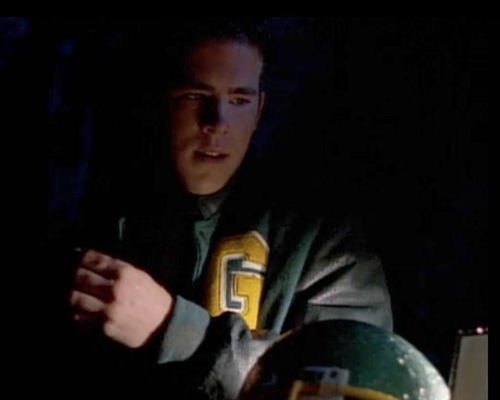 Ryan Reynolds may have started out in television but he has since become one of the biggest on-screen heartthrobs and most popular movie actors working today. Not to mention his wife Blake Lively...
Anyway, one of the 39-year-old's earliest roles was playing Jay 'Boom' DeBoom in season three of The X-Files. The hapless teen is one of several boys who die at the same high school, as rumours of a satanic cult sweep the town.
He's now a leading man in a long list of films with roles in romantic comedies such as The Proposal with Sandra Bullock, and action films like The Green Lantern and has new film Deadpool.
Lucy Liu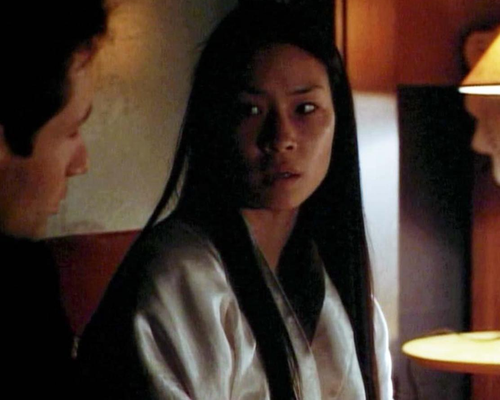 The new mum, 47, who is currently starring as Joan Watson in Sherlock adaptation Elementary alongside Johnny Lee Miller, is one of The X-Files' most famous almuni.
But back in 1996 the then unknown actress played Ling in 'Hell Money', a season three episode. The plot sees Scully and Mulder discover Hsin who is gambling his organs to raise money for treatment for his daughter Ling, played by Lucy, who is suffering from leukaemia.
The episode aired two years before the star found fame playing another woman called Ling in legal drama Ally McBeal.
She's since starred in Kill Bill, Charlie's Angels and most recently provided the voice of Master Viper in Kung Fu Panda 3.
Shia LaBeouf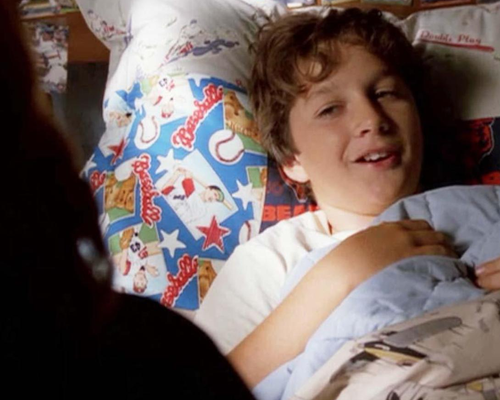 If you ever long for the days when LaBeouf was a lovable child actor, just watch season 7, episode 6 called 'The Goldberg Variation', in which the actor plays a bedridden boy with liver problems.
Shia LaBeouf went onto become a massive Hollywood hit, playing Louis in the TV show, Even Stevens, then Holes, Transformers and Indiana Jones to name a few.

Jack Black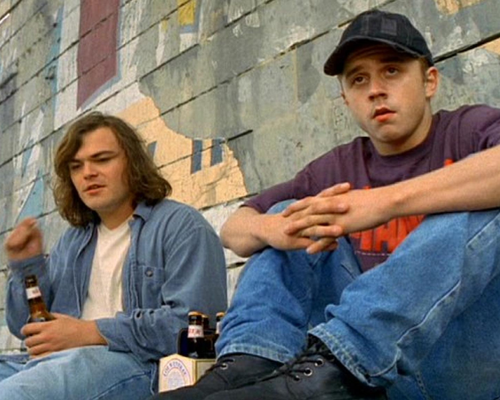 He may be a Golden Globe nominated comedian now but Jack Black started out on The X-Files when he played a fresh-faced 26-year-old in a season three episode. Yep, the 46-year-old played Bart 'Zero' Liquori - the only friend of murderous loner Darin Peter Oswald who had the power to control electricity.
The pair of high school students come to the attention of Mulder and Scully as they investigate the deaths of several young people in the same small town. Local officials think they've been struck by lightening but Ribisi is in fact the culprit. Poor Bart AKA Jack Black ends up being electrocuted by his friend who suspects him of revealing his secret.
Just a year after his appearance on The X Files, he won roles in Mars Attacks and The Cable Guy alongside Jim Carrey.
He's since starred in School of Rock, Tropic Thunder and hilarious the Kung Fu Panda series.
Bryan Cranston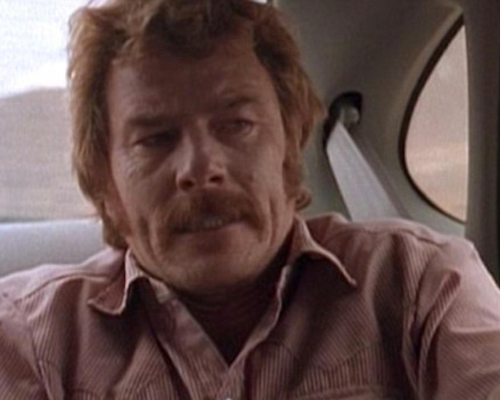 Breaking Bad star Bryan Cranston, 59, cropped up in a series six episode on The X-Files, called 'Drive'.
After a high speed car chase, police pull over driver Patrick Crump - played by Bryan - believing he has kidnapped his female passenger. But as they push him to the ground and handcuff him, the woman starts banging her head on the car window just before it explodes. Mulder steps in to investigate and himself ends up being kidnapped by Crump.
In the same year Bryan had a part in Saving Private Ryan and his career soon took off. Within two years he'd landed a lead part in Malcolm In The Middle before going on to play cancer patient and drug pusher Walter White in the hit comedy, Breaking Bad.
Felicity Huffman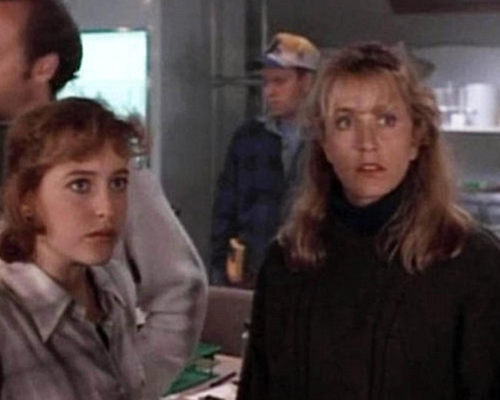 Felicity Huffman, 53, played Dr Nancy Da Silva in The X-Files before she found fame as Lynette Scavo in Desperate Housewives.
Airing in 1993, Mulder and Scully find themselves in Alaska where scientists working on an project harvesting samples of the Arctic core have killed each other.
One of the team accompanying the FBI investgators on their assignment is Dr Nancy Da Silva played by Felicity Huffman.
Before her X Files appearance Felicity was better known as a theatre actress. But throughout the Nineties she built up a profile playing a number of supporting roles on TV. After an award winning turn as Dana Whitaker in Sports Night - a sitcom about a fictional sports news show - and a recurring role in Fraiser, she won the part of Lynette.
She was nominated for a Best Actress Golden Globe this year for her current role in crime drama American Crime.
Jane Lynch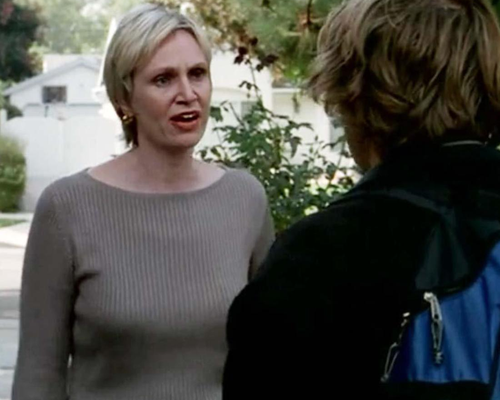 She's better known as the terrifying tracksuit-wearing cheerleading coach Sue Sylvester in Glee.
But before she joined the all-singing, all dancing cast she played a school principal in a drama of a very different kind.
'Lord of the Flies' is one of the later episodes of The X Files, first airing in 2001. It sees Scully called into investigate the death of a teenage boy called Dare during the film of a Jackass style show.
Jane, 55, played Anne Lokensgard, a school principal and mother of a boy called Dylan who is linked to Dare's death. And her appearance in 2001 was just the start of Jane's hugely successful TV career.
Before her defining role as Sue Sylvester she acted in Mighty Wind, Friends, My Name Is Earl, NYPD Blue and Two and a Half Men - and that's just naming a few!