This Blind Teenager Playing The Piano Is Phenomenal And TOTALLY Inspiring
27 April 2017, 15:06 | Updated: 27 April 2017, 16:04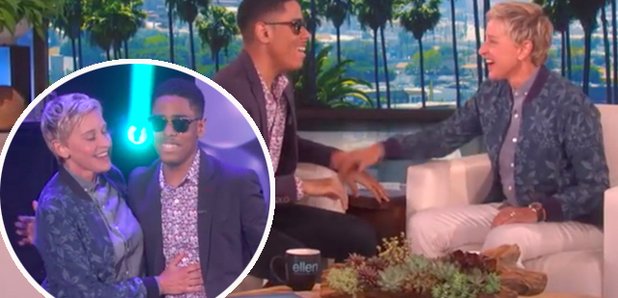 Pianist Matthew Whitaker from New Jersey is an incredibly talented musician and has performed at Carnegie Hall and the Apollo all before the age of sixteen. But what's even more unbelievable is that he is totally blind.
The musical prodigy has been turning heads in the music world for years and was named a Yamaha Artist at the tender age of 15 ranking him as the youngest pianist EVER to join an elite group of musicians.
American comedienne, Ellen DeGeneres is great at spotting talented people and inviting them on her programme and so invited Matthew to meet her and perform on The Ellen Show.
According to EllenTV.com "Matthew was born 23 weeks premature, weighing only 1 lb, 11oz. and was given less than a 50% chance of survival. He was put on oxygen to survive, and sadly it permanently damaged his eyesight when he was only 3 months old."
In the interview with her he explains how he taught himself to play 'Mary Had A Little Lamb' on the keyboard at age three and continued his passion from there.
He took to the stage on the TV show to perform and completely wowed the audience, Ellen and now pretty much the whole internet...
Pretty phenomenal, right?