This is how Katie Price lost her £40million fortune
8 August 2018, 16:11 | Updated: 8 August 2018, 16:28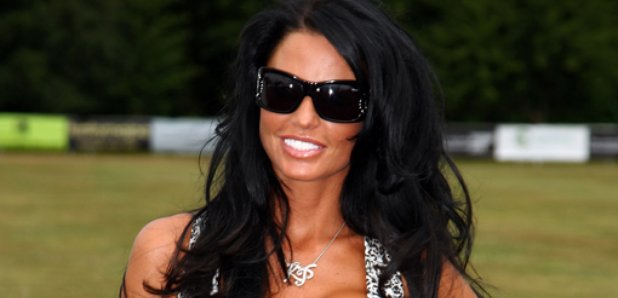 The former glamour model is spending ten of thousands of pounds every month running her farmhouse home and maintaining her glam look.
As Katie Price appears to be teetering on the brink of bankruptcy, details of her extravagant spending habits have been revealed.
A report in Heat Magazine claims the 40-year-old former glamour model is splashing out a whopping £11,000 per month on staff alone.
It's also said that her £2million mansion in Horsham, Surrey is burning the biggest hole in her purse with monthly bills totalling over £12,000 including £10,000 towards the mortgage and £2,000 on heating.
The sprawling property itself is showing signs of neglect - in a recent aerial photo published by the MailOnline her swimming pool can be seen full of murky green water, the tennis court overgrown with moss and an abandoned digger thought to have been brought in during an attempt at refurbishing the mansion.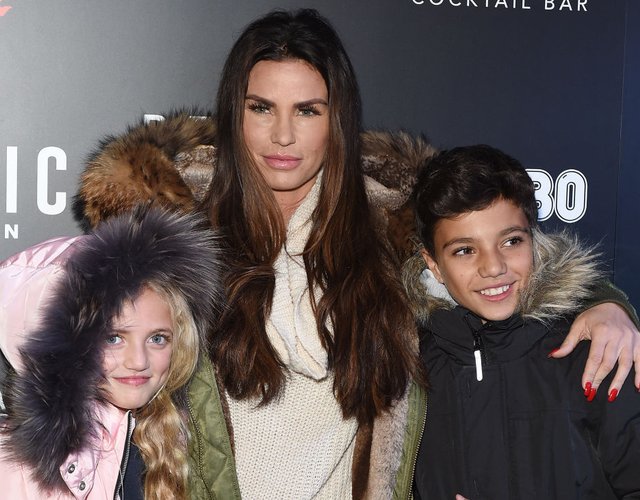 Katie had a three-year court battle with ex-husband Peter Andre over their children Princess and Junior
Elsewhere Katie has continued to spend fritter away her cash on expensive weekly beauty treatments.
According to the report Katie's monthly list includes £800 for massages every other day, £500 a month on age-reversing treatments, £800 for a makeup artist, £1,000 on maintaining her hairstyles, £1,500 on twice-weekly manicures and pedicures and £400 on facials.
That's on top of the huge chunks she's paid out through two divorces (and a third imminent), alongside a three-year court battle with first husband Peter Andre over custody of their two children.
In 2010, during an appearance on the Graham Norton Show, she accused Andre of having an affair with their agent Claire Powell. She was forced to pay libel damages to Powell for the false claim.
Her latest court hearing, which has been suspended for three months, and may or may not relate to her company Jordan Trading Limited, which was put into liquidation in 2017 after Companies House records revealed the business owed £200,000.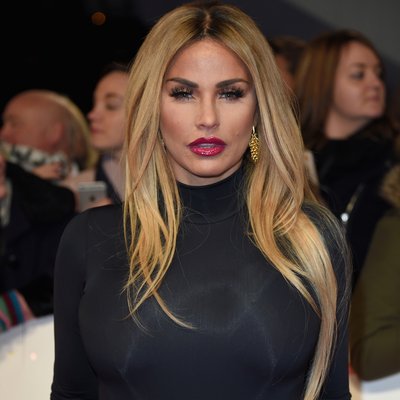 The former glamour model is alleged to spend £5k a month on beauty treatments
Judge Barnett at the Rolls Building in central London agreed to adjourn a hearing earlier this week while Price attempts to reach an agreement with her creditors.
The judge was told that Price and her creditors had agreed to delay the case to allow time for the consideration of a Individual Voluntary Agreement (IVA).
An IVA lets people with debt repay their creditors at an affordable rate, in a bid to avoid bankruptcy.
Meanwhile, The Sun claims she has been trying to sell her the animals that occupy her farmyard in order to raise extra funds.
A source is alleged to have told the newspaper: "Katie hasn't had the easiest time of late, and isn't as flush as she was. She told Kieran to get rid of the animals but he's been struggling to offload the llamas for £2,000 a pop. "He's selling her prize horses for £7,000 to an equestrian centre near her West Sussex home. And she has been touting the guinea pigs, goats and rabbits to friends and family." In the past Katie has said that she isn't frivolous with her money. In 2012 she said: "When you come from a background of no money, there is always part of you that thinks you could go back to that place. I like to think I'm generous, but not stupid, with money." And she echoed those sentiments in 2014, saying: "I have a nice house, but my money goes on my kids, holidays and into the business."You have to know your worth, too. It's why I wouldn't advise anyone to be a model any more because the money has all gone. And then you have to keep reinventing yourself."