This New Viral 'Invisible Box' Challenge Is The Toughest Yet!
4 December 2017, 15:59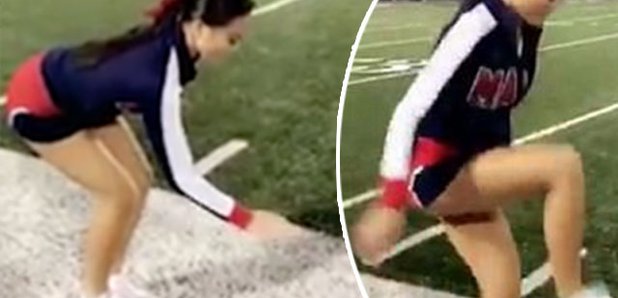 The viral trend makes it look like you're walking on air.
A new internet challenge is in, and this one's pretty magical.
Introducing the invisible box, the trend that has gone viral which has people looking like they are walking in mid air.
The idea is stepping onto an 'invisible box' with one foot and leaping over it with the other.
Videos have been flying around with many mastering the technique flawlessly and others, not so much!
Top in our books is Anderson University football player Dontez Hines and Manvel High School cheerleader Ariel, who seriously look like they're walking in mid air!
Reckon you can do it?
Watch more: