This Hairy Throwback Photo Of Eamonn Holmes Has Turned Ruth Off!
1 September 2017, 14:20 | Updated: 1 September 2017, 14:39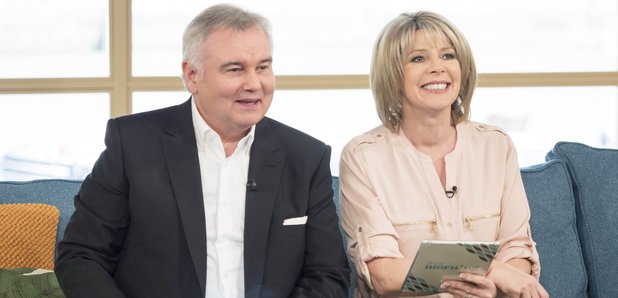 A photo of 'This Morning' host Eamonn Holmes with a giant moustache has surfaced and his wife said she wouldn't fancy him!
This Morning viewers had a real hoot when one of the producers dug up an embarrassing photo of a very hairy Eamonn Holmes and Ruth Langsford admitted that she'd never have fancied him back then.
The photo was shown on a segment of the show where a pair of Texan facial hair enthusiasts who will be competing in the World Beard and Moustache Championships were interviewed and Eamonn (who will rue the day) then challenged the producers to find an old photo of him with a moustache. THIS is what they came up with.
That's some serious moustache game, @EamonnHolmes! pic.twitter.com/hdSrpm6jSt

— This Morning (@thismorning) September 1, 2017
Poor ol' Eammon then had to endure a string of funny jibes as viewers took to twitter to besiege the poor man with comments about his hirsuteness.
There were some real good ones ...
Looks like Eamonn's got a spider on his head with its leg hanging over his forehead.

— Donna Ruston (@Donnar1979) September 1, 2017
Another viewer wrote hilariously
The eyebrows are bigger than the moustache

— Carole Clark (@cazfrankie) September 1, 2017
And just one more, we couldn't help ourselves!
omg, he's improved with https://t.co/BubxsLuPAp

— diane faulks (@FaulksDiane) September 1, 2017
Now that's some serious moustache action Eammon!