Titanic Has A LOT More Plot Holes Than THAT Jack And Rose Door Drama!
2 November 2017, 16:02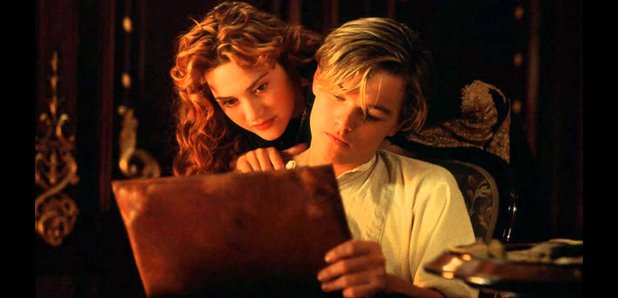 Did you notice these plot holes too?
The hit movie Titanic turns 20 this year (happy birthday Titanic!) and still there are big topics of conversation surrounding the award winning flick.
First up, we are all aware of the 'door flaw' in Titanic. Whether or not you believe that Rose could have shuffled up to make room for Jack, it's been a hot topic of debate for almost as long as Justin Bieber has been alive.
But that's not the only plot hole to have emerged - there seems to be a few inaccuracies that fans of the film just can't let go of.
1. Rose is a fibber!
There's a famous scene, you may recall. It involves Rose lying on the "bed...er...couch" wearing very little. In fact, the only thing she is wearing is her Heart Of The Ocean necklace that fiancée Cal gifted her.
She asks of Jack to 'draw her like one of his French girls'...and he willingly obliges.
As old Rose takes this trip down memory lane, leaving her captivated audience rather hot under the collar, she claims that it was the only time she ever wore the darn thing.
But this isn't true, is it Rose?
We SAW you with it on when Cal first gave it to you.
2. Rose has an omniscient sense of memory.
Old Rose recalls all of her memories from her Titanic experience - the heartbreaking, the happy and the horrific. But she also manages to regale a fair amount of events that she wasn't present for.
We seriously doubt that she and Jack had time to share their version of events with each other whilst figuring out how to stay out of the ocean for as long as possible.
How DOES she know all of this additional drama?!
3. The historical time-line doesn't quite add up.
We all know that the Titanic famously sunk on April 15th 1912. But Rose takes a trip to the future when she correctly predicts that psychologist Sigmund Freud holds theories on the "male preoccupation with size". Freud didn't actually publish anything on this subject until 1920.
Okay, so the film may have some flaws, but we can't deny - it will always be one of our favourites!
WATCH: Leo's Oscars Losing Faces!