Tom Cruise Has THIS To Say About Those 'Fake Bum' Rumours!
28 September 2017, 15:53 | Updated: 29 September 2017, 14:30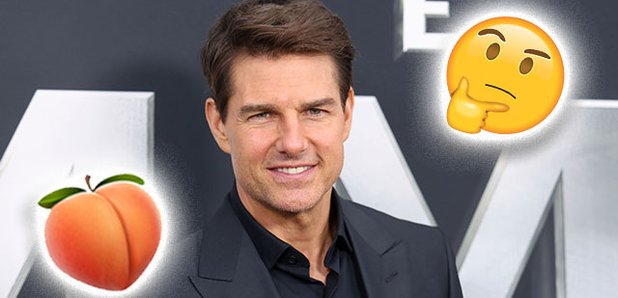 Important topic of discussion: Tom Cruise's peachy behind.
Tom Cruise has been under some serious scrutiny regarding his derrière recently.
This all stemmed from a tweet, which featured a screen grab of Tom in action in the movie Valkyrie:
hello, please, i present the theory that for one single shot in Valkyrie (2008), at 5:12, tom cruise wears a fake butt. observe: pic.twitter.com/Tw6yTbsQUe

— swizz keats (@iluvbutts247) August 20, 2017
With the film being nearly a decade old, we'd all just accepted it as Tom being in super-fine shape, because, why wouldn't we? But, clearly this debate was up for discussion, as the tweet was retweeted over 17,000 times! And, as we can see from the above image, Tom's posterior does look a little too rounded, perhaps?

The Kim Kardashian of the acting world almost?

A perfectly pert peach.

The whole 'is it/isn't it' debacle has been going on for almost a month. He's kept quiet until now, but in a recent interview with Screen Rant, he was faced with the all important question - and his answer?

"I have no idea. There was no prosthetic in Valkyrie. No."

Hmmm, okay Tom. Well we might just have to watch through Tom's back catalogue of films - just to make sure!