Tom Daley Has Revealed The Gender Of His Baby!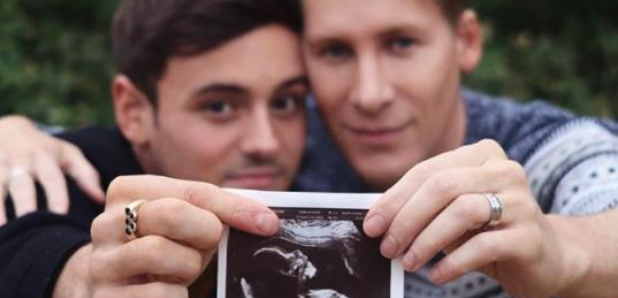 Tom Daley just revealed the gender of his baby with husband Dustin Lance Black.
A few weeks back the pair marked their first Valentine's Day as a married couple by announcing the exciting news that they have a little one on the way - and now Tom's revealed it's a boy!
Speaking on a podcast Tom revealed: "We're gonna have a little boy."
When asked about who fathered the child, Tom responded: "That's something we're adamant about no one knowing, ever, because they are our children."
Tom's partner Dustin Lance Black announced that they were having a baby last month by sharing a photograph of him and Tom embracing as they held up a photo of their baby's scan.
Dustin accompanied it with the caption: "A very happy #ValentinesDay from ours to yours. (sic)" and Tom then also shared a similar photo on his Instagram account.
Their happy news comes just six months after the 23-year-old Olympian said he and Lance were keen to start a family together - but he couldn't pinpoint at the time when they would start trying.
He said: "Lance and I definitely want a family in the future - who knows when? We're both lucky to have supportive families and we want to share that with our own children."
The couple - who now live together in London - got married in May last year at Bovey Castle in Devon and previously admitted it was love at first sight when they were introduced to one another back in 2013.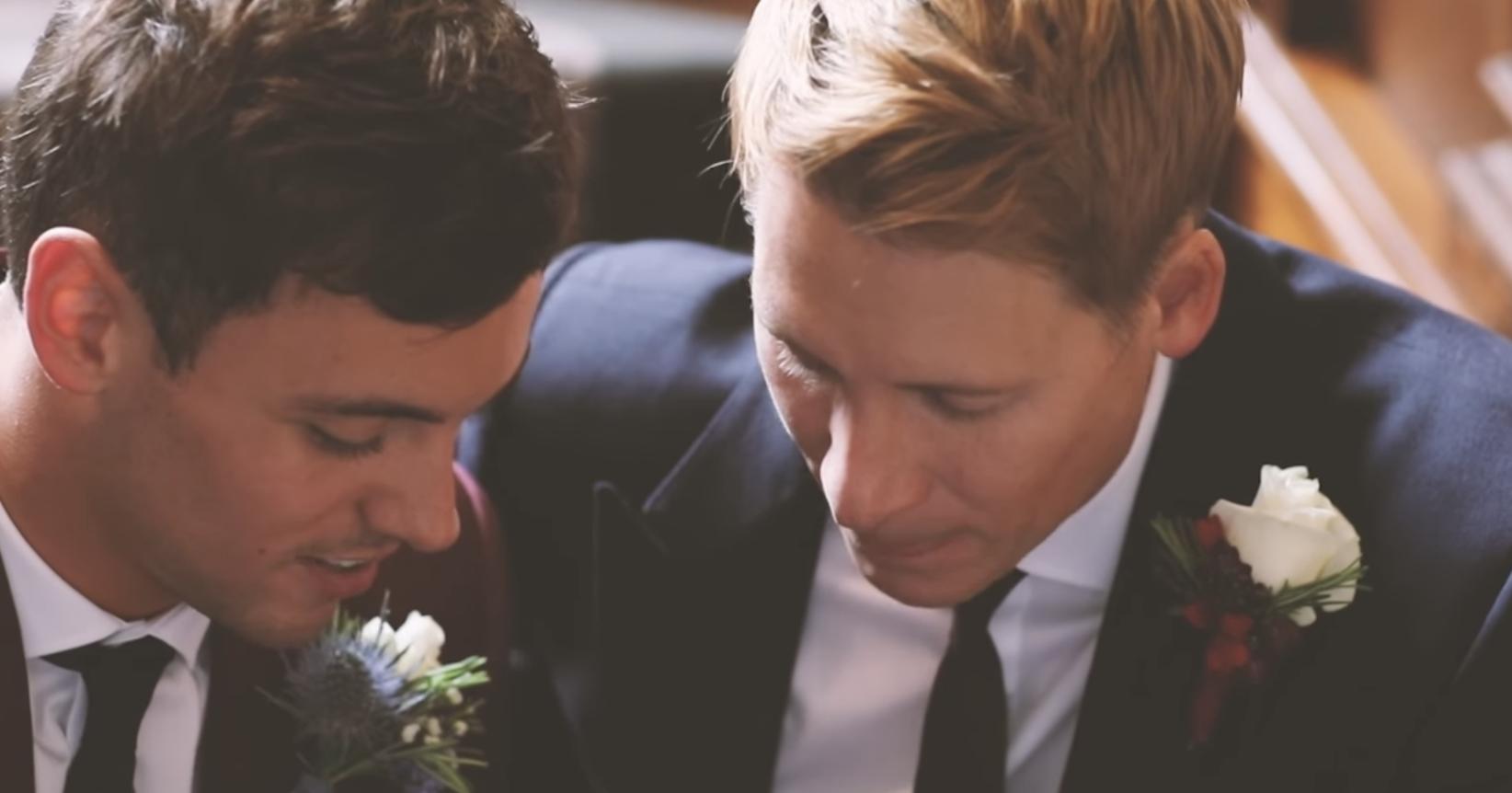 Tom and Lance on their wedding day in 2017 | Youtube
In their wedding video, Tom said: "Within the first few minutes of conversation with Lance, things suddenly and massively changed for me. I fell in love. Every single part of him, the way he thinks, the way he acts and everything that he does just makes me fall in love with him every single day more and more."
Dustin added: "When Tom and I met four years ago, I knew instantly that I was in trouble.
"I knew I'd met my match. I'd met someone who could inspire me, someone who I could admire but also somebody who would naturally be my best friend.
"It didn't hurt that he was incredibly cute and charismatic and didn't let me get away with a thing.
"It just seems that he and I have been able to overcome every single challenge of distance and time apart and it just brings us closer and closer together."
Congratulations to them both!