Tom Daley Finally Shares The Video Of His Wedding Day
14 August 2017, 11:56 | Updated: 14 August 2017, 12:19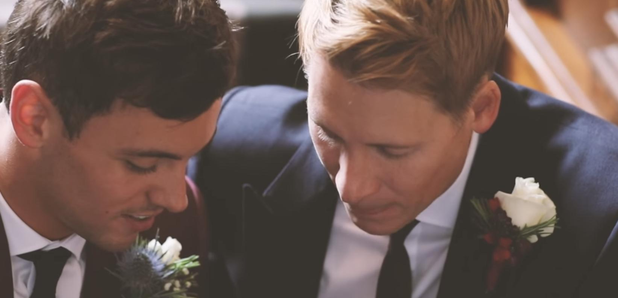 The couple have said they'll donate revenue from this video to the "LGBT+ Switchboard" and charity "It Gets Better".
Although the 22-year-old diver and his beau, director Dustin Lance Black tied the knot on the 6th May they have only just shared unseen footage of their big day entitled: Tom Daley and Dustin Lance Black's Wedding Video.
Tom wrote: "Our honeymoon feels like the perfect time to finally share our magical day. We know our wedding was only possible thanks to the brave work of countless people for generations before us, so in that tradition, we will donate any revenue from this video to the "LGBT+ Switchboard" and "It Gets Better" in hopes of making things even better for future generations."
It was one of the most hotly anticipated weddings this year and now we can get an inside glance at how their big day went. At the time of the May wedding the pair were pretty hush, hush about the whole thing and there was a social media blackout for the event with not a single snap popping up on guests Instagrams.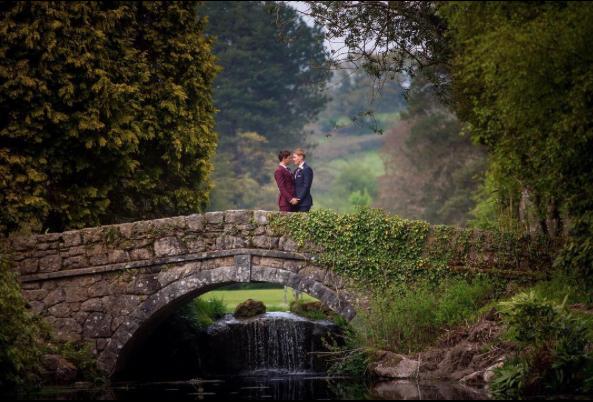 The wedding took place at the magnificent 5 star castle in Dartmoor and 120 close friends and family were in attendance at the venue which is only 30 miles from Plymouth where Tom grew up.
Read More: This Tom Daley Revelation Is Genuinely Unbelievable!
The ceremony reportedly took place in the castle's Cathedral Room with a string quartet playing which their website describes as "a beautiful regal style room with a minstrel's gallery, roof high ceilings and a feature fireplace with stunning views over the valley from every window".
Speeches were made by both Tom and Lance as well as Tom's mum Debbie, including many tributes made to Tom's dad Rob throughout the day who passed away from a brain tumour in 2011. After the nuptials, members from the London Gay's Men Choir sung a rendition of the Bruno Mars hit 'Marry You' as the happy couple made their way back down the aisle.
Watch More: Tom Daley Plays Pants On Fire With Heart