Tom Fletcher's Birthday Message To His Wife Giovanna Will Make You Cry!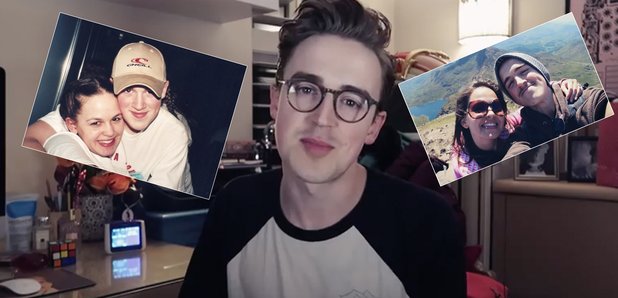 We all know these two are the ultimate in couple goals, but Tom has just outdone all previous cute videos!
Tom Fletcher and Giovanna Fletcher are arguably one of the most ADORABLE celebrity couples!
They particularly won our hearts back in 2013 when the video of Tom serenading his new wife on their wedding day went viral.
Since then, the couple have uploaded more cute videos on the internet including ones announcing they were expecting a baby.
But Tom may have blown all previous videos out of the water with his recent birthday tribute to Giovanna who turned 32 on the 29th January.
The video is part of a series called 'Dear Carrie' where he updates his sister Carrie Fletcher on what he's been up to via their YouTube channels, but this one was called All About Gi in tribute to his wife.
The video was an adorable montage along with Tom telling the story of how they met at school because their surnames both started with an F (her maiden name is Falcone) and that meant they had to sit next to each other in assembly.
The photos show the pair as teenagers at school right up through their careers, up to their wedding day and to pictures of their adorable children, Buzz and Buddy.
He says in the video...
"I'm not really one to celebrate my own birthday, but I think as we get older, and as I see you getting older, I really start to see the importance of celebrating it.
"A whole year has gone by in your life and if you look back at what you've achieved in just this year, since your last birthday, I mean it's pretty amazing.
"And if that's not something to celebrate, then, what is?"
Too cute!