What A Treat! Tom Hardy Will Return To CBBC For A Swoonsome Mother's Day Tale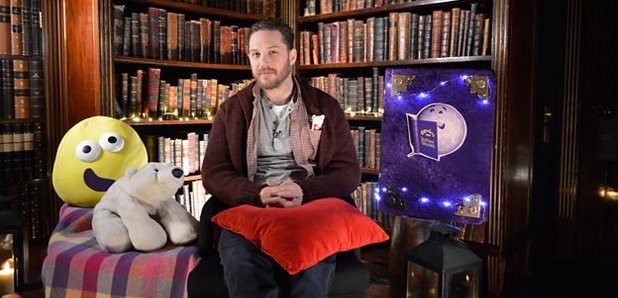 Hopefully he won't read 'There's A Bear On my Chair' in his Bane voice.
There's a special treat in store this Mother's Day – and it takes the form of grizzled, gruff actor Tom Hardy.
It has been revealed that the screen hunk will appear once more on the kids' channel CBBC to read another children's story. But something tells us that certain parents will take an even keener interest than the little ones!
Tom Hardy's back at @CBeebiesHQ! He's reading brand new bedtime tale, There's A Bear On My Chair for #MothersDay https://t.co/3keVYYxC4a pic.twitter.com/gr7RQoeZFY

— BBC Press Office (@bbcpress) March 13, 2017
On Sunday March 26, a special day for treating mums across the UK, Tom will read There's A Bear On My Chair by Ross Collins, the lovely tale of poor little Mouse, who returns home to find big Bear in his favourite seat.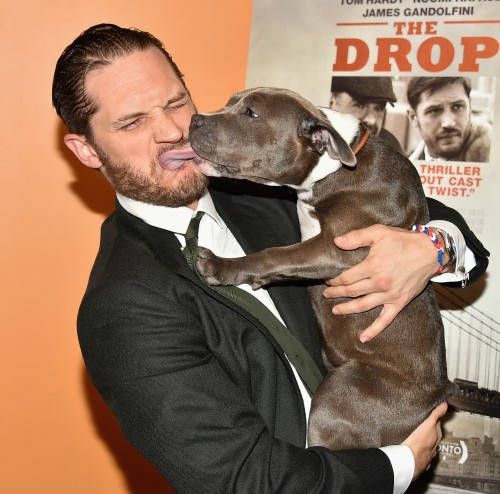 Try as he might, Mouse cannot shift Bear – who looks almost as commanding as hunky Tom!
It's not that the first time the 39-year-old Mad Max: Fury Road actor has entertained parents and kids with his story time.
Tom previously set parents' pulses racing on New Year's Eve, when we all settled down to listen to his dulcet tones as he read the story You Must Bring A Hat.
When he read that tale of a little boy preparing for a party, written by Simon Phillip and Kate Hindley, he was joined by his gorgeous Labrador-cross Woody.
Next he made Valentine's Day even more swoonsome for parents, as he was joined again by Woody to recite The Cloudspotter, Tom McLaughlin's quirky tale about a lonely boy who finds solace in the skies.
@bbcpress @CBeebiesHQ My Best Mother's
Day Present

— Dawn (@Valentine145) March 13, 2017
At the end of that episode, Tom purred, 'And I've spotted you're not in bed yet. Get yourself tucked up and I'll see you very soon for another Bedtime Story." We had some sleepless nights after, let us tell you.
I enjoyed listening to Tom Hardy tell a story on CBBC tonight there's no end to that man's talents

— TRACEY GRIFFITHS (@Welshwisdom) February 16, 2017
It's been confirmed that Tom will return for another two episodes of his story time, and we just cannot wait!