'Liar' May Not End Tonight After All!
16 October 2017, 08:43 | Updated: 16 October 2017, 08:46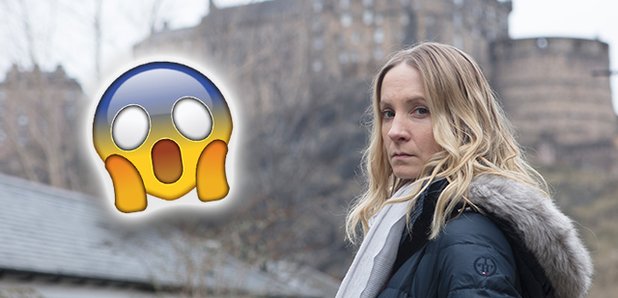 We're ready for more lies please!
Monday evenings have not been the same since the intense drama Liar hit our tv screens.
For the past 5 weeks, we've been on the edge of our seats; after initially trying to decipher who the liar actually was between Laura Nielson and Andrew Earlham, we are now praying that Andrew will get his comeuppance.
The penultimate episode last week showed Laura seeking revenge on Andrew in a dramatic turn of events, after we discovered that he spiked her drink and attacked her on a date.
Already well aware that our Monday evenings are soon to become a lot less dramatic, fans of the show have taken to Twitter to demand a second series.
I'm not emotionally ready for it to be the last episode of Liar tonight! I'll be lost next Monday! #Liar #liaritv @ioangruffudd @JoFroggatt

— Laura (@lauboo103) October 16, 2017
#liaritv I've been hooked

— kirsty (@its_cursetea) October 10, 2017
@ioangruffudd noooooo it's the last one tonight #Liar @ITV get this man on our screens more #fantasticactor

— Mrs H (@jackiehagland) October 16, 2017
Well, Liar fans, the good news is that, after a staggering 6 million of us got hooked on this series, ITV bosses are reportedly keen to get a second series on the go!

If it goes ahead, the second series would be a prequel, focusing on the characters before all this drama that we've been following unfolded.

We'd get a look into Andrew Earlham's past, and find out more about his character - and maybe see some sides to him that we weren't quite expecting.

A source has told The Sun: "Explaining the characters would appeal to fans who'll be intrigued to see what underlying experiences sparked their actions."

We are SO game for this!

And, as if we weren't excited enough already for the finale tonight, actress Joanne Froggatt (who plays the victim Laura Nielson) has also expressed that: "There's definitely a satisfying conclusion to this series at the end, I promise. You won't invest six hours and be disappointed. It won't let you down."

We are about to burst!

The finale that's bound to have us screaming at the TV is on ITV tonight at 9pm.

WATCH: Liar Fans Spotted This Byker Grove Star: