TOWIE girls warn against dangers of cosmetic surgery as they open up on body confidence
14 September 2018, 17:23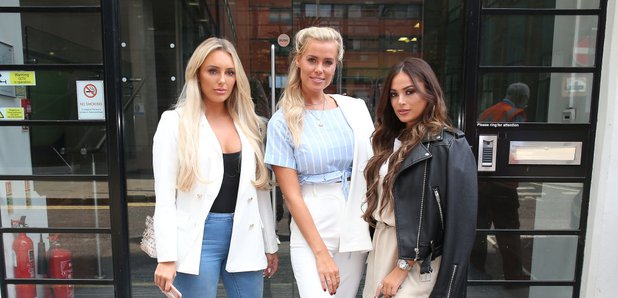 The Only Way is Essex might be known for glamorous hairdos, fake tans and boob jobs, but the cast of the ITVBe show say they don't want to glamorise surgery on the show.
TOWIE co-stars Courtney Green, Chloe Meadows and Amber Turner have warned against the risks of surgery and urge young women not to rush into making any decisions.
Amber, who has admitted to having her breasts surgically enhanced, said of her surgery: "It's something I did for me, I did research for a long time I didn't just rush into it.
"I think when we speak about surgery on the show we try to emphasis that you should do it for you and not for anyone else."
Her comments come in the wake of Leah Cambridge, who died in August after travelling to Turkey to undergo a "Brazilian butt lift" procedure at a clinic reportedly favoured by stars of the reality show.
Amber added: "I think you need to be aware of the risks, every surgery has it's own risks. As much as what happened to [Leah] was dreadful, and our thoughts go out to her family, I feel like you need to do your research for such a long time to know that your surgeon is the right person, or that they've got the right experience - just don't rush into anything."
Meanwhile, Courtney admitted that she nearly buckled to the pressure of having facial fillers in a bid to look like Keeping Up With The Kardashians star Kylie Jenner.
"I know how it feels because I felt pressured to go and get cheek fillers and the whole 'Kylie [Jenner] package," she confesses.
"I went to the surgery and then I ended up leaving, and I'm so glad I didn't because I just looked at myself and thought there isn't actually anything wrong with the way I look, I'm just doing it because everyone else is."
Fellow TOWIE star Chloe, says she prides herself on her natural look and says Instagram has a lot to blame for the rise in cosmetic surgery.
"Girls need to realise that you look good the way you are," Chloe fumed.
"I think people are really buying into this fake world of Instagram, and young girls need to realise that you are you, don't try to look like anyone else! You are perfect the way you are."