Fans Thrilled As A New Trailer For Series Seven Of Game Of Thrones Is Unveiled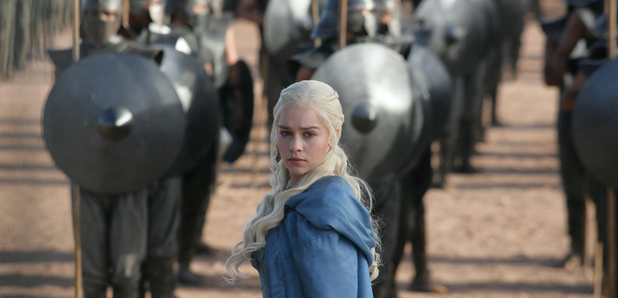 Fans have been watching the thrones – and now a trailer for the new series of everyone's favourite fantasy has been unveiled.
The seventh series of swords and sandals epic Game Of Thrones will air on HBO on July 16 and the hugely popular show is set to end after the eight series, so it's sure to come back with a bang this time around.
This comes after a stunt where the show's producers revealed a block of melting ice on Facebook Live, which fans watched for hours. Some people really will watch anything!
Poor old George RR Martin, who wrote the novels on which the gory show is based, didn't manage to write the next two books in time for production, so series seven and eight will consist of original scripts and ideas from his upcoming books The Winds of Winter and A Dream of Spring.
The new trailer is certainly exciting, with spooky dragons and the sounds of swords clashing, with mention of an impending "great war". Eek!
Game of Thrones is the best series on tv right now and ever made idc idc

— rochely ® (@RochelyZapata) March 10, 2017
Beloved British actor Jim Broadbent will appear in the new series, having told the entertainment website Screencrush that "I'm an old professor character."
The previous series of Game of Thrones have been 10 episodes long, but one will only be seven, so you'd better believe they're going to make them count!
Game of thrones. Winter arrives in summer. Gadamn it!

— marcus graham (@Klawd_nine) March 10, 2017
In fact the show's boss David Benioff has promised that the story will barrel towards its conclusion, saying, "We're definitely heading into the endgame now."
Now wonder fans are getting so worked up about the new series. Not long to wait now – we can't contain ourselves!