WATCH: Train Driver's Tribute To Bruce Forsyth Will Have You Howling With Laughter
21 August 2017, 15:19 | Updated: 21 August 2017, 15:53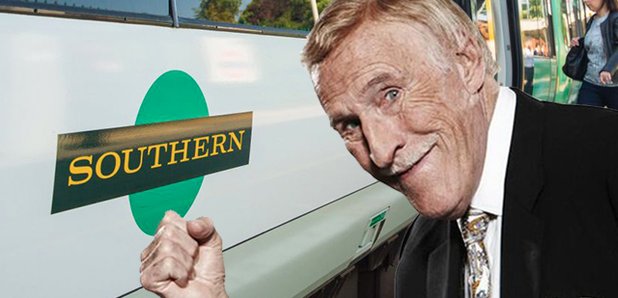 This might just be the best tribute to the late TV legend we've seen! You'll need to put your headphones on for this one.
On Friday, Heart reported the devastating news that TV legend Bruce Forsyth has died aged 89.
However, a Southern train driver delivered the heartbreaking news to his passengers with the best tribute we think we've ever heard.
The train driver marked the occasion by dedicating his evening announcement to Bruce, adding some of the TV presenter's iconic catchphrases from his shows over the years, leaving his passengers in stitches.
He also used the opportunity to mock some of the Southern rail policy, including that pesky ticket price increase that is due to be introduced next year.
Over the tannoy, commuters were left giggling as the conductor said: "You are welcome to come dancing down the aisles.
"If you play your cards right, they might scrap that 3.6 per cent fare increase in the New Year, as remember Brucey's price is always right".
And to close the overhead announcement, the train worker breaks into a rendition of The Generation Game theme tune.
This train driver's announcement is guaranteed to put a smile on your face.