6 Things You Need To Know Today - 9th September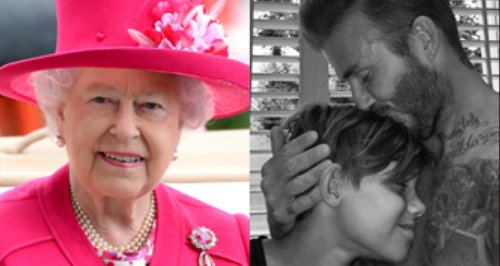 Find out why Romeo Beckham is the luckiest boy in the world, Sam Smith triumphs at The GQ Men Of The Year Awards and the Queen is officially the longest serving monarch in British history.
All your bitesize news in one handy place!
Scroll down to read more!
Monday 9th September:
Romeo Beckham Gets The Best 13th Birthday Present Ever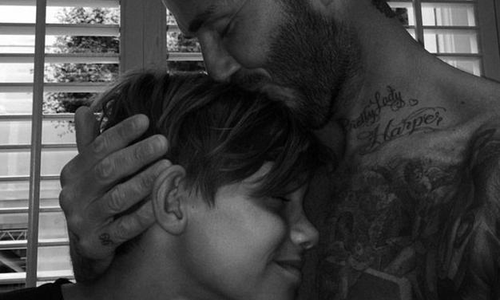 Okay, so we understand that having two of the world't most famous celebrities as your mum and dad has to come with a few perks… but even we get jealous of the Beckham brood at times!
From front row seats at fashion week, to highly enviable wardrobes and now this… proud daddy David has arranged possibly the most amazing birthday present for son Romeo.
The former England star couldn't help grinning from ear to ear as his son stepped out on the pitch at Wembley Stadium as a mascot to goal scoring champ Wayne Rooney.
The 40-year-old posted a snap of the two on Instagram with the caption: "My little man turns 13 today .. Into his teens and still an Arsenal fan lol... Happy birthday beautiful boy".
Bless.
The Queen Is The Longest Serving Monarch in British History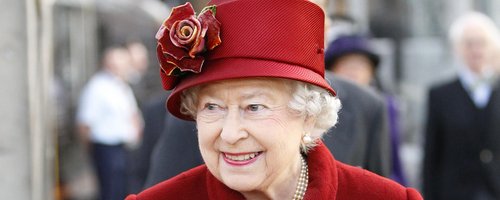 It's official. Queenie rules all. Fair enough she does't have to ride into battle or besiege kingdoms like some rulers of past… but we still think the old bird does an absolutely brilliant job.
Her Majesty first took to the throne back in 1952, when Winston Chrichill was our Prime Minister and dictator Joseph Stalin was in control of Russia.
That's one heck of a stint. Hats off M'lady!
Fearne Cotton Gives Birth
The 34-year-old announced she has given birth to a baby girl via Twitter:
Jesse and I are over the moon and buzzing with love, as our baby daughter Honey Krissy Wood came into the world this morning

— fearne cotton (@Fearnecotton) September 9, 2015
The child's second name 'Krissy' is a lovely tribute to Jesse's late mother Krissy Findlay, who sadly passed away in 2005.
There's A New Queen Bee In Town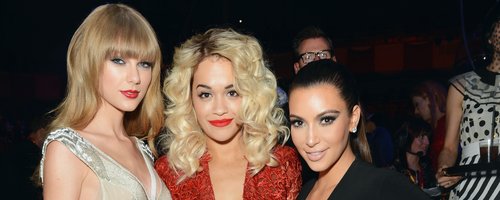 From one ruler to another… it seems that pop songstress Taylor Swift has knocked former reigning beauty Kim Kardashian off the top spot as the most followed person on Instagram.
A whopping 45.5million of you follow the 'Bad Blood' singer's Social Media account to check out what she's up to whilst she's out and about living her uber-glamorous life.
Sam Smith Triumphs At The GQ Men Of The Year Awards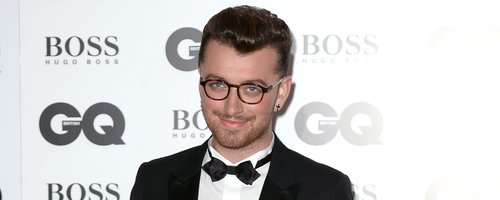 The 23-year-old is undoubtedly the man of the moment. Yesterday, all of Social Media was abuzz talking about his confirmed gig as the brand new Bond theme tune artist and last night the singer was ready to celebrate his massive success in style.
The crooner looked sensational as he cut a dapper figure to rival Bond's own and partied hard after being awarded the Solo Artist Of The Year accolade at the glitzy event.
Well deserved Sam!
Bye Bye Sombre Funeral Attire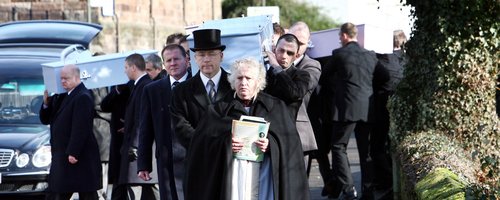 Mourners are hanging up their drab garbs in favour of something slightly more cheery.
Many people are apparently tired of the traditional black attire required at funerals and are instead opting for more colourful clothes in celebration of the departed's life, according to a study by Co-Operative Funeralcare.
Hmm… time to get out that cute cocktail dress that's been hanging in your wardrobe then?
Tuesday 8th September
'Trainspotting 2': Danny Boyle Confirms Sequel With Original Cast Members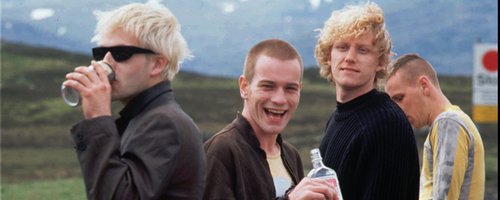 It's one of the must iconic cult films of all time and now fans of the the original 'Trainspotting' will be thrilled to know that the cast of the first movie will be returning for it's sequel.
Director Danny Boyle has confirmed that Ewan McGregor, Robert Carlyle, Jonny Lee Miller and Ewen Bremner have all agreed to come on board with the project which is set to be released in 2016 to mark the original's 20th anniversary.
A New James Bond Novel Is To Be Released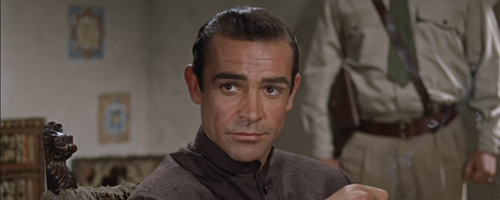 As the release date of 'Spectre' draws nearer and Bond mania starts to take it's grip over the country, fans of the famous franchise will also be able to get their hands on a brand new book about the spy.
A new novel titled 'Trigger Mortis' featuring none other than Bond himself of course, is set to released.
The new book is written by Anthony Horowitz and an audiobook of the story will be read by David Oyelowo, who has been hailed as the first black Bond.
Refugee Crisis: Ordinary Britons Step Up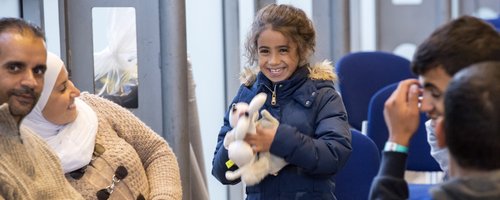 The plight of hundreds of thousands of desperate men, women and children fleeing their homeland in search of safety in Europe has moved many ordinary Britons to open up their hearts and homes.
Over 2,000 citizens have signed up to an online project volunteering to offer up an open door to those people forced to flee their war torn counties.
The database's originator, Dr Zoe Fritz, says the incredible generosity of Briton's response has moved her to "tears".
A New Sugar Tax Is To Be Debated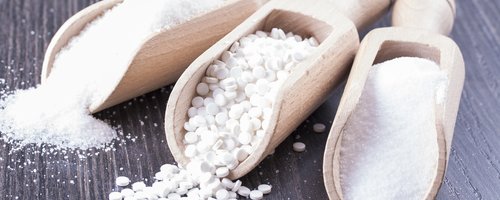 In another huge win for Jamie Oliver, the celebrity chef has forced the government to consider debating whether to tax sugary drinks.
The jolly cook who fears that sugar contributes to tooth decay and type-2 diabetes, gathered over the 100,000 signatures needed for Parliament to consider a petition and is clearly very pleased:
"We did it," he Tweeted to his followers. "To the 100,000 + 'loverly' people in the UK thank you for signing and supporting the petition."
Is there anything that man can't achieve?!
Aerosmith's Steven Tyler Gives An Impromptu Show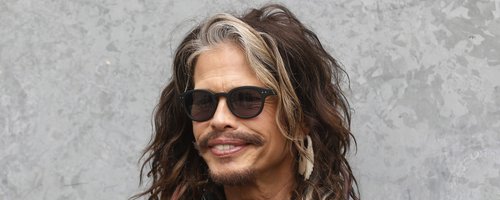 The rock singer blew fans minds in Moscow when he joined a Russian busker Alexander Anisimov for a rendition of his most famous ballad: "I Don't Want To Miss A Thing".
The 67-year-old was greeted by cheers from the audience as he sand along with the street performer:
"I didn't recognise him at all," said Anisimov. "But when he started to sing louder and more confidently, it dawned on me who it was. I was stunned."
Abz From Five Is Selling His Brit Award
Monday 7 September:
The Minogue Sisters Are Back In Town!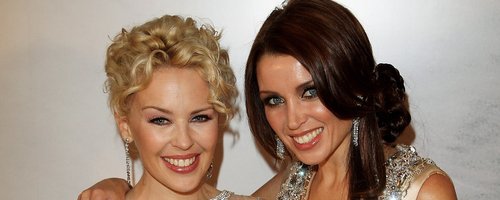 They're pop's most successful sibling duo and now it seems that Kylie Minogue and her little sis Dannii are reuniting for a rather special project.
The girls, who haven't collaborated together since 2008, have reportedly been spotted nipping in and out of the studio for secret recording sessions.
Kylie, 47, and Dannii, 43, are said to be working on a disco-themed Xmas album, including covers of Wham!.
Guess we'll be rocking around the Christmas tree with these two this year then… that calls for a glass of mulled wine!
'Stonehenge' 2 Uncovered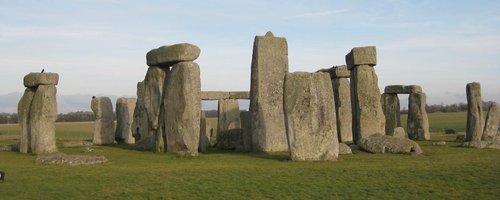 It's one of the most famous and mysterious locations in the whole of Great Britain… but now it seems that the magical Stonehenge might in fact have a twin.
A second gathering of unusually large rock slabs has been found just a mile from the ancient stone circle site.
No fewer than 90 of these giant 15ft stones have been discovered by archaeologists, who used radar machines to locate the 4,500 year old site.
Blimey… that puts things into perspective doesn't it!
Social Media Dictionary Launched For Parents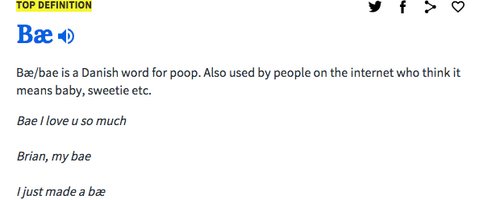 Ever feel a little lost when trying to hold a conversation with today's tech savvy 21st century youngsters? Struggle to remember the difference between your LOLs (that's laugh out loud to you and me) and your BTWs (by the way)?
Well we have some great news… it's all going to be OKAY!
A brand new tool (by the Department of Education no less), claims to decode popular chat acronyms and translate them into normal language.
So next time your teenager OMGs?! (oh my goodness) you in a message, you can POS (parents over shoulder) them right back. Isn't the internet a wonderful thing?
New £20 Note Will Be Made Of Plastic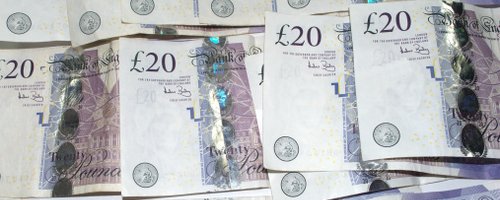 It seems that the phrase 'flashing the plastic' won't just apply to getting out the credit card in future.
The Bank of England have revealed that the next £20 banknote will be printed on plastic to ensure they last longer.
The new note will be more durable… meaning you're money will literally go further.
Children Still Love Real Books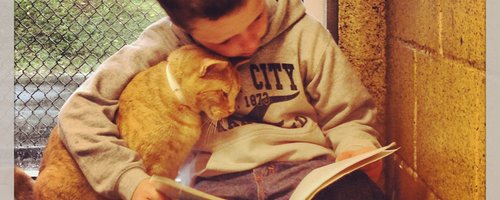 It might appear that all the little 'uns care about these days is playing with the latest gadget… but this is not in fact the case.
Sales of children's books increased by 9% last year, compared to the rest of the print industry which suffered a 1.3% decline in sales of physical books.
With the introduction of gizmos like the 'Kindle' more and more adults have turned to e-books. However, this change has not affected children's book sales as kids continue to see the value in holding an actual book in their hands and turning its pages.