12 Year Old Busker Is "The Next Adele" After THIS Jaw-Dropping Performance
31 January 2018, 14:34 | Updated: 31 January 2018, 14:39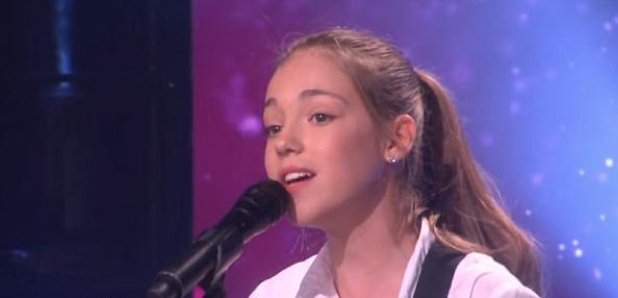 Allie Sherlock is set to be the next big thing.
A 12-year-old busker from Ireland is being dubbed "the next Adele" after showing off her amazing voice on The Ellen Show.
Taking to the stage in California, Allie Sherlock took the audience aback, with her stunning rendition of Adele's 'A Million Years Ago'.
Viewers jumped on Twitter to share their amazement, with one fan tweeting: "Heard @alliesherlock on Ellen... UNREAL VOICE."
Another added: "It's not often you come across such a special voice like Allie Sherlock's".
Allie also spent some of her time in California working with OneRepublic singer Ryan Tedder.
He also took to Twitter to congratulate her on her performance saying: "Allie Sherlock is amazing and deserves all the recognition in the music industry, I know she will be the next biggest star."
Allie explained to Ellen that she had been singing and playing her guitar since the age of 9, adding: "I was always a kid going around the house singing, and my dad was always like "turn it down a notch!"'.
She later began busking on the streets of Dublin.
When introducing the young singer, Ellen said: "When I saw our next guest singing on the streets of Dublin I knew I had to meet her."
Aww, what a talent.