5 Movies That Will Show You That There's Life After A Messy Break Up
21 July 2017, 14:32 | Updated: 21 July 2017, 14:35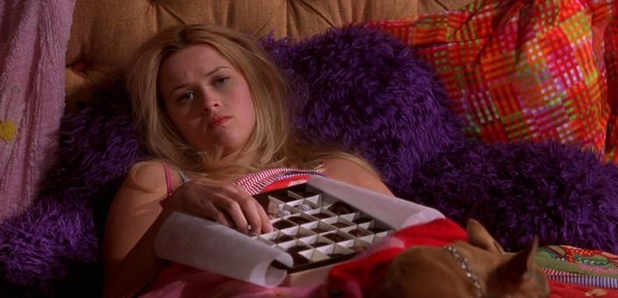 Grab your favourite ice cream, get a blanket and let the healing process begin.
We all know that feeling after a break up, whether you want to laugh or cry we've got the top five movies to get you through a messy break up and show you there's life after a split.
Here goes nothing...
1. Legally Blonde
Elle Woods is dumped, suffers a major confidence knock and a heart-break but picks herself up and discovers the independent, smart woman that she is. This movie screams empowerment, reminds you of your self-worth and show you there's life after a break up.
2. Dirty Dancing
"No one puts baby in the corner", so don't let anyone put you aside. This classic is great for escaping, and with ABC's remake being two hours and 10 minutes, it will completely take your mind off the split. Who has time to dwell on the past anyway?
3. The First Wives Club
Three friends team up to get revenge on their unlawful, cheating and selfish partners, what more could you want post break-up? Being surrounded by friends is a must, with such strong and determined characters the movie emphasises the importance of friends as being essential in getting over a break-up.
4.The Notebook
The tangled love story between Noah and Allie is emotional, touching and will leave you reaching for the tissues. Even if this movie doesn't help, at least you'll have a good cry and get it all out of your system. So put on your waterproof mascara and prepare to cry for two hours over the greatest love story of all time.
5. Bridget Jones' Diary
Bridget Jones is your average girl-next-door whose struggling with her love life, this relatable drama is the ultimate break up movie. With the happy ending everyone is so desperately rooting for, this feel good movie will get you through any break up, no matter how messy.