First Dates fans left in tears by 97 year-old man looking for love
19 April 2018, 13:15 | Updated: 19 April 2018, 15:44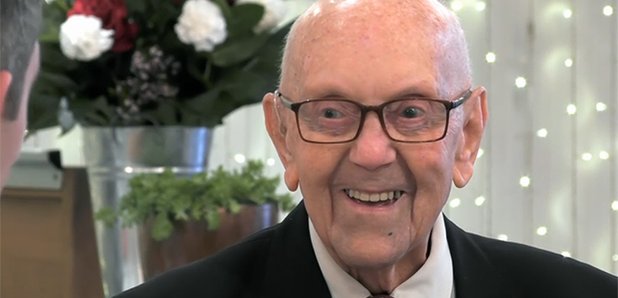 The World War Two veteran was hoping to find love with his date, Ruth.
London born Richard proved that you're never too old to find love as he appeared on First Dates at the incredible age of 97.
His blind date, Ruth, 79, listened in awe as he retold his harrowing stories of being called up to serve in the army at the age of 18.
Richard, who has been widowed for five years, explained: "We were holding this bridge, the Arnhem Bridge in Holland. There was Italians and Germans, SS men with tanks, so we were on our own against all these Germans. We never had a chance."
Richard revealed that upon leaving the army at 27, he felt that he'd missed out on his youth. He told his date: "I was 27 when I came out [of the army] and of course I lost most of my youth. I still think I'm a young man. My body isn't but my brain is."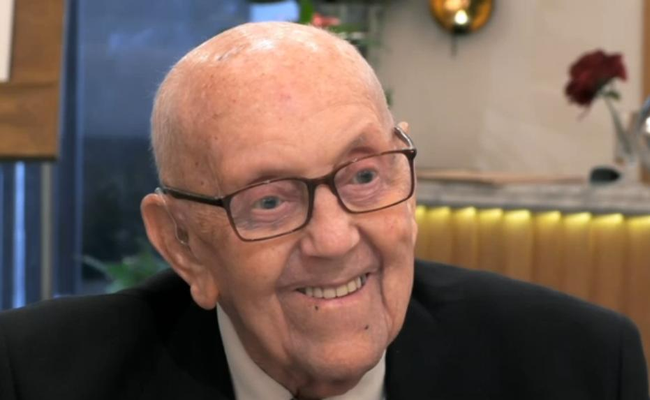 Credit: Channel 4

The pair hit it off very quickly, and discovered they both supported Tottenham Hotspur.
Richard explained that, if it hadn't been for the war, he could have made it as a footballing pro. He revealed: "I played for [Tottenham] as a junior, training for Tottenham Hotspur and then band, the blasted war started."
When Ruth asked her date how old he was, she was shocked to hear that he was 97. She exclaimed: "My god - I wouldn't have believed it. If I had a hat I would take my hat off to you because I think you're amazing."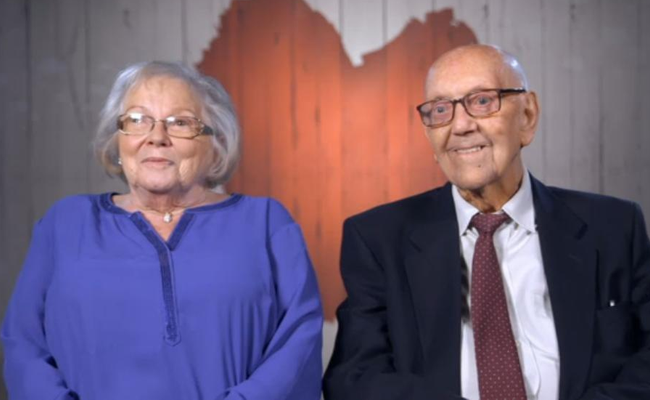 Credit: Channel 4

We're not crying - you are!
First Dates continues next Wednesday on Channel four at 10pm.