The New Doctor Who Companion Has A VERY Familiar Face!
23 October 2017, 11:06 | Updated: 23 October 2017, 11:10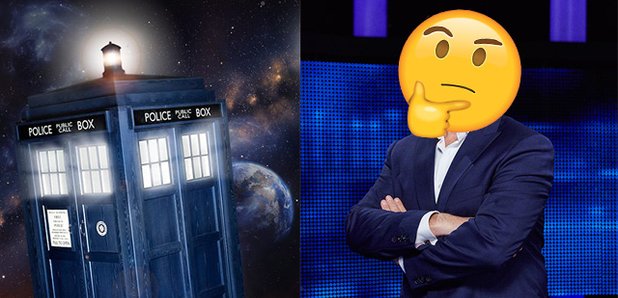 Any Chase scenes should be a breeze.
Jodie Whittaker will have not one, not two, but THREE new companions when she takes over as the 13th Doctor Who. And in a stroke of genius, one of them will be played by none other than host of The Chase, Bradley Walsh!
The BBC has confirmed that Whittaker, the first female Time Lord, will be joined by Walsh, Tosin Cole and Mandip Gill, as well as Sharon D Clarke in a returning role.
Nothing has been confirmed about the new characters apart from their names. Walsh will star as Graham, Cole will play Ryan and Gill will play Yasmin.
Former Coronation Street actor Walsh sounds hugely excited his new gig, saying: "Am I thrilled to be part of this whole ground breaking new dawn for the Doctor? Oh yes! I remember watching William Hartnell as the first Doctor. Black and white made it very scary for a youngster like myself. I was petrified, but even though I'd watch most of it from behind the sofa through my fingers, I became a fan..."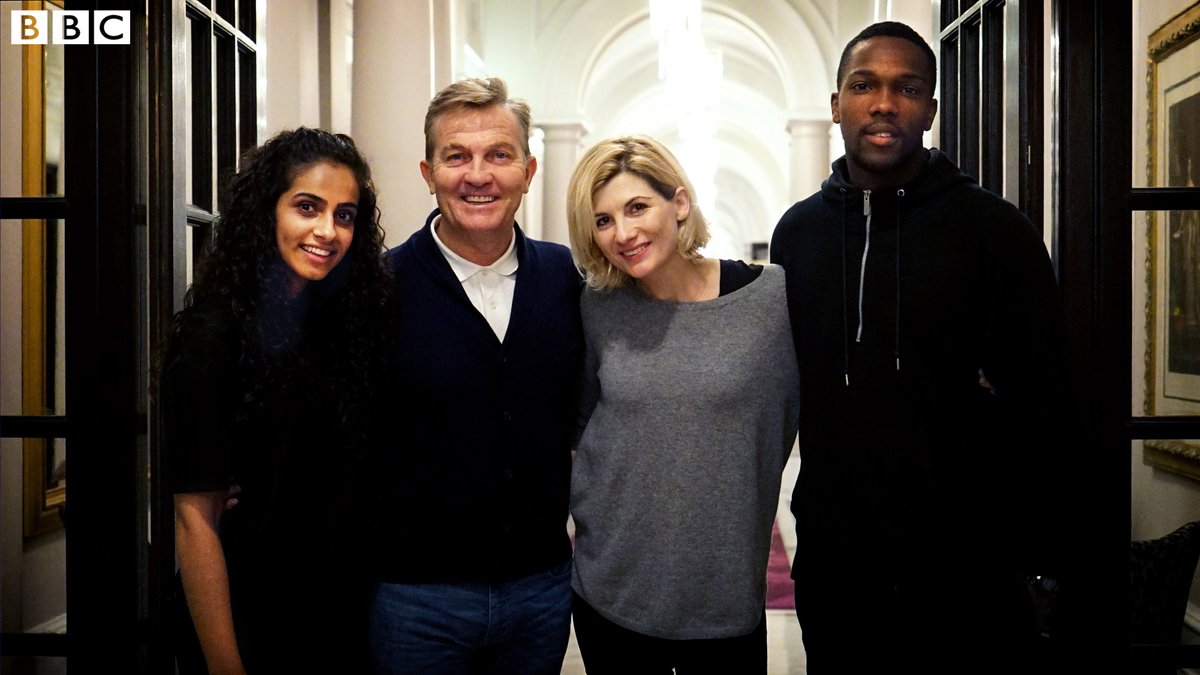 The new Who crew. [Picture: BBC]
Gill, who has appeared in Hollyoaks and Casualty, said she was "over the moon" to join the "iconic" show, adding: "Certain roles seem unattainable and this is one of those, so much so I didn't believe it to be true for the first few weeks."
Cole, who had roles in EastEnders and Star Wars: The Force Awakens, said he was looking forward to "jumping in this Doctor Who universe".
Long term Hollyoaks viewers will recall that new colleagues Tosin Cole and Mandip Gill both met unfortunate ends on the Channel 4 soap. Tosin's character Neil was killed in a bus crash, while Mandip's character Phoebe died after being hit by a stray bullet. Unlucky.
Jodie Whittaker will make her first appearance as the new Doctor in the Christmas Day episode, where the Time Lord will regenerate from the current Peter Capaldi incarnation.
The BBC also confirmed the series will have a 10-week run of 50-minute episodes in autumn 2018, starting with a feature-length hour show for the launch. Bring it on!