Alan Carr to take over from Sir Bruce Forsyth in Play Your Cards Right reboot
8 August 2018, 08:29 | Updated: 8 August 2018, 08:30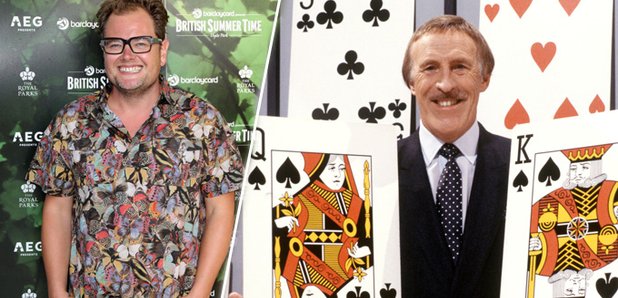 Show bosses have been desperate to find someone to fill the shoes of the late Sir Bruce Forsyth as they get ready to reprise the game show.
Alan Carr is being lined up to host Play Your Cards Right, just months after he took on the role of host on failed reboot The Price is Right.
According to reports, TV bosses have been keen to recreate some of Bruce Forsyth's most iconic game shows and are hoping this latest reboot will prove successful after failed attempts by the BBC with The Generation Game and C4's The Price is Right - which was ditched after just one episode.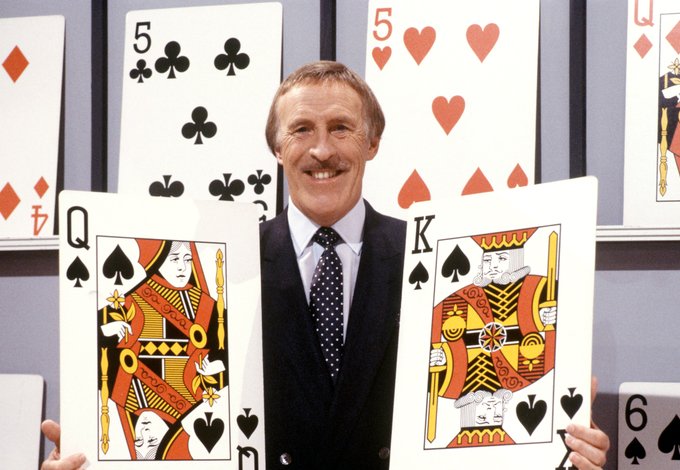 Now it's thought that ITV are trying their luck, and are currently shooting a series pilot with Carr before assessing the show's future.
A TV source told The Sun newspaper: "It's very early days but they have begun work on what the comeback would look like and everyone is excited.
"They're treading very carefully as they know it's an iconic format, and was fronted by a legend.
"But Alan is a great fit and is one of the very few current stars with the personality and skills to hold a show like this.
"C4 and the BBC have both failed in their efforts to do a Brucie classic justice, but ITV bosses are hopeful of cracking it."
Sir Bruce Forsyth, who died in August 2017, hosted Play Your Cards Right for 16 series from 1980.