Ant McPartlin's pal fears he may not return to TV
10 June 2018, 12:00 | Updated: 19 October 2018, 18:29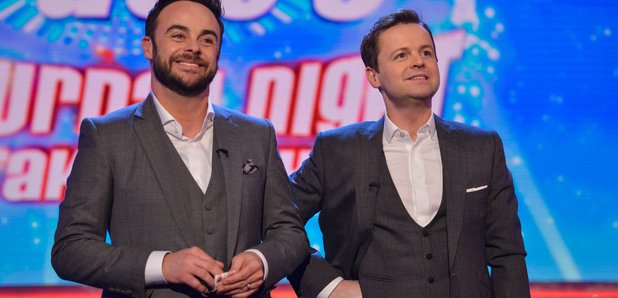 Ant's close friend and former Hollyoaks actor Jeremy Edwards, expressed fears his pal may quit TV altogether after missing Britain's Got Talent and Saturday night Takeaway this year.
Ant is taking a break from his career to focus on his personal issues following his drink driving conviction earlier this year but his close friend Jeremy has sensationally claimed the TV presenter may not return.

While watching the 'Britain's Got Talent' live shows, which saw Ant's co-host Declan Donnelly present solo, Jeremy tweeted: "I love Dec on his own, gentle delivery, more grown up.

"Obvs I love Ant but maybe it's simply time? For both their sakes. @BGT.

"I know them both over the years and Dec was always the more confident. Both equally lovely but Ant a bit shy. I'm just worried Ant has had enough but keeps going for his mate.

"Dec is obviously v comfortable. I love them both."

However, Simon Cowell has insisted that Ant will almost definitely return to 'Britain's Got Talent' next year and says he will support the 42-year-old presenter when he comes back.

He said: "Maybe the pressure was more than I realised. I will support Ant when he comes back. He's not a malicious person, he's just got himself into a place.

"But he has owned it and he's going to deal with it. He's taken a step back because his health is way more important than a TV show. I'm almost certain he'll be back next year. And we want him back."

Simon added that Ant isn't alone in dealing with his issues, and described the situation as "a wake-up call" for the star.

He said: "He's not a bad person, he's not the only person these things happen to. He's in the public eye. It's a wake-up call. It's as simple as that."

The news comes after Simon praised Dec for going ahead with the shows on his own during the live final last week.

Simon told Dec: "I just want to say, to you Dec, you have done an outstanding job this week."