WATCH! Sassy Apprentice Star Shuts Down Lord Sugar In Tense Boardroom Row
12 October 2017, 14:38 | Updated: 12 October 2017, 16:39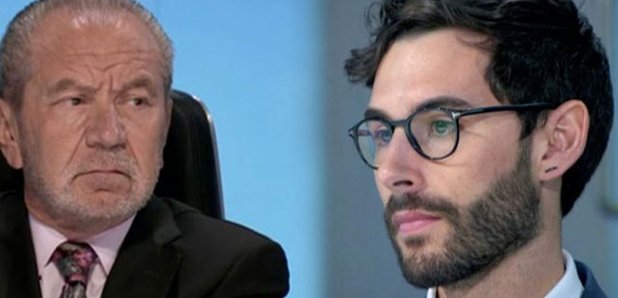 Last's night's Apprentice got a little heated when a candidate told Lord Sugar to keep quiet.
If you find yourself in the firing line during the Apprentice, the last thing you want to do is get sassy with Lord Sugar - but that's exactly what happened in last night's show.
Fearless candidate, Ross Fretten faced a grilling from Lord Sugar after losing the decorating task alongside team Vitality. As Lord Sugar scolded the guys over their rainbow room design and the amount they spent, Ross became riled up as Lord Sugar started to talk over him.
He soon boldly piped up and asked Lord Sugar to be quiet, saying: "I'm trying to actually explain, preferably, not to be rude, but uninterrupted would be really helpful just so I can get something across." - eesh.
Unsurprisingly, Twitter went into serious meltdown following Ross' bravery with many gobsmacked that he managed to survive another week.
Did Ross just shush Lord Sugar? #TheApprentice

— ImoJIN SDMN (@ImogenWalker8) October 11, 2017
I am loving this episode of @bbcapprentice! Ross has some nerves asking not to be interrupted about 20 times #TheApprentice pic.twitter.com/yMEYNOMOCx

— Kayla Bell (@kaylaa_bell) October 11, 2017
Oh my did #Ross just tell #Sugar to shut up? #TheApprentice #Apprentice

— Colin Ross (@colinross1975) October 11, 2017
I swear the candidates seem to be more useless every year! Not quite sure how Ross got away with that one! #TheApprentice

— Matt (@AFCB_97) October 11, 2017
Did the PM just tell Lord Sugar not to interrupt him sksksksks I hope he's enjoyed his time on the show so far #TheApprentice

— YT: The Focus Group (@ManLikeKofii) October 11, 2017
How was that not a double firing? Jeff was clueless but Ross wasn't far behind plus he's just plain rude #TheApprentice

— Yinka Olutola (@95_yinka) October 11, 2017
Despite the sass, it was Ross' fellow team member Jeff Wan that got sent home in the end. Talk about close call!
Watch More: