Apprentice Fans Left Fuming After Lord Alan Sugar Fails To Pick A Winner!
18 December 2017, 08:36 | Updated: 18 December 2017, 08:46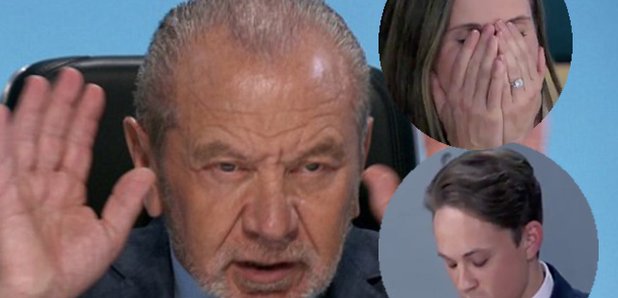 Viewers of the show slammed the business magnate's final decision as a cop-out following a tense final on Sunday night.
Fans of The Apprentice were met with an unexpected twist as the series 14 came to a dramatic close.
The tense final saw hopefuls James White and Sarah Lynn go head to head in a last-ditch battle to win over Lord Sugar as a business partner and bag £250,000 for their prospective start-ups.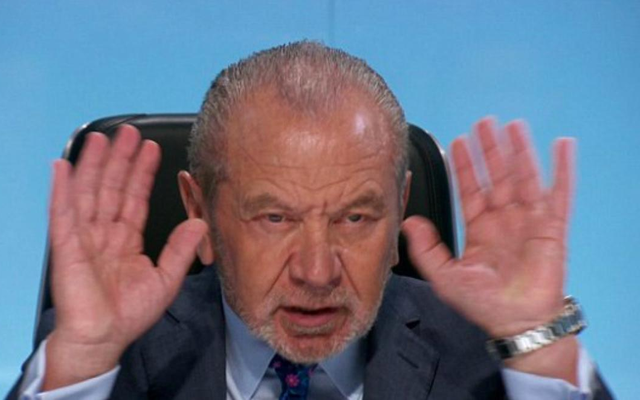 Following twelve weeks of brutal firings by Lord Sugar, eager fans watched from the edge of their seats to see who would be crowned the winner.
However, fans were left shocked as a stumbling Lord Sugar mulled over his decision only to double his investment and hire both candidates as his business partners.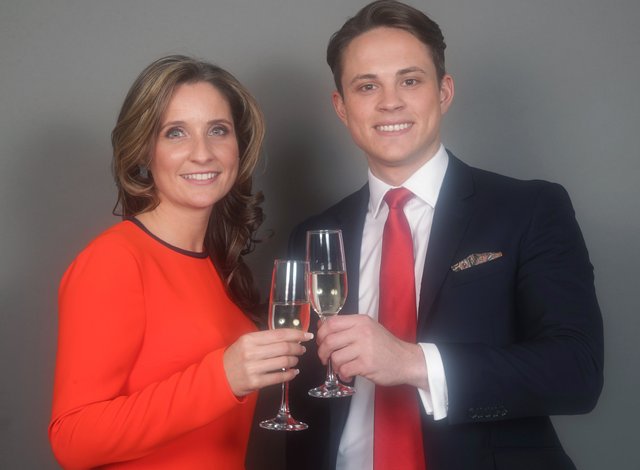 The move has since been slammed by fans, who have previously enjoyed his cut-throat decisions in the past, with many branding his actions on Sunday night as a "total cop out" after admitting he was unsure about who to hire.
Many viewers took to Twitter to vent their fury about the shocking plot twist, which occurred for the first time in the show's 13-season history.

Alan Sugar just ruined the format forever. #ApprenticeFinal

— Ian Hyland (@HylandIan) December 17, 2017
Lord Shugs has completely bottled it there #ApprenticeFinal it's like they've aired the alternative ending by mistake

— JournoLee (@JournoLee) December 17, 2017
12 hours of my life invested and he can't even choose 1 to invest in?! #ApprenticeFinal #apprentice

— Becky (@BeckMay) December 17, 2017
Elsewhere, fans weren't so impressed with the business pitches being put forward, with some failing to see how Sarah and James' respect business and IT recruitment firm were going to be successful.
These business ideas would not even get near the lift on Dragons' Den. #ApprenticeFinal

— Ian Hyland (@HylandIan) December 17, 2017
Dear #ApprenticeFinal
I got some Christmas presents last year from @aquarterof who appear to have been doing what Sweeteze say 'no one else is doing' for AGES

— Dan Walker (@mrdanwalker) December 18, 2017
Please tell me #apprenticefinal is not going to end with Lord Sugar investing in a recruitment agency. Not exactly revolutionary is it?

— Melanie Vass (@MelVass24) December 17, 2017
So Lord Sugar is stuck with either a non existent IT company or a sweet packing company. I've said it before, this format is flawed, go back to the 'Apprentice' format of the show. #apprentice

— Rob K (@Robbie_K1) December 17, 2017
A sweet packing company that delivers cola bottles you can buy at your local supermarket, in today's world of healthy eating and experience days, it's hardly going to be a multi million pound business! #ApprenticeFinal

— Andrew Robinson (@AndrewRob21) December 18, 2017
Despite the backlash from fans, finalists James and Sarah have since expressed their delight at both being able to walk away with the cash and start working on their businesses full time.
James revealed to MailOnline: "Lord Sugar couldn't make a decision. It was definitely different for this to be the result, but he felt it was unfair to give it to one and not the other. I feel amazing about it; I'm so glad we could both win!"
Sarah added: "It's a win/win for us. I never expected this as an outcome but it was such a joy when Lord Sugar said he was going to make this double investment."
"Both services that our companies offer are different, and he's spoken highly of us both through the process. But no-one expected it."
Not the result we were hoping for but good luck to them both!