Bake Off's Liam Charles reveals he'd love to do Stricty Come Dancing
13 July 2018, 12:12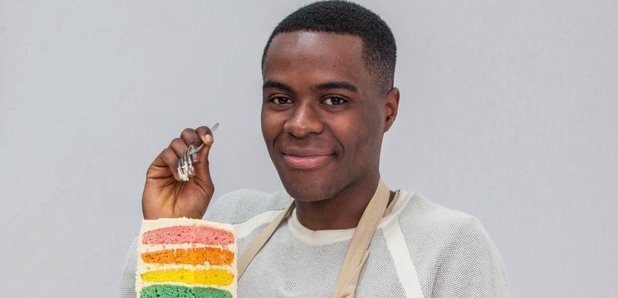 The Bake Off Professionals host has admitted he's up for trading in his oven gloves for dance shoes.
He had a good run on The Great British Bake Off, and now Liam Charles has revealed that he has his sights set on Strictly Come Dancing.
After being asked whether he'd appear on any other shows after most recently hosting, Bake Off: The Professionals, he told Heart: "Strictly would be sick. It's is the only one I'd do.
"Strictly would be wicked because my mum and my nan love that.
"I feel like I can hold a dance. I'd do it, I'd do it, I'd do it."
The baking star also revealed that he's still close with his old Bake Off mates, saying: "We all have a WhatsApp group so whenever one of us want to do something or if we're in the area we'll all meet up for food.
He added: "We've been tight since we first met.
"It's the whole 12 of us that meet up because it's an experience that you can only share with them so it's only natural to stay close."
Liam has now released a book called Cheeky Treats, full of a range of his trademark dishes.
Watch more: