BBC Breakfast Might Just Have Insulted The Residents Of This Town...
6 September 2017, 15:45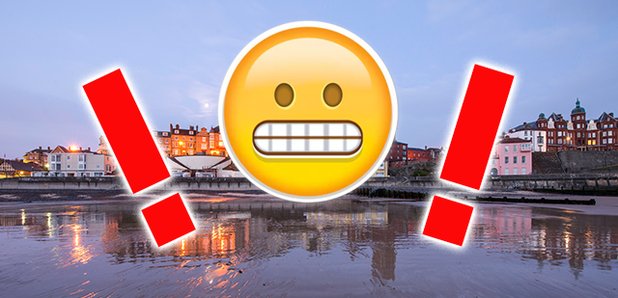 The mishap occurred when there was an error in the subtitles of the programme.
BBC Breakfast might want to start double checking their subtitles after a blunder on this morning's show that may have left an entire seaside town reeling.
The segment of the news that the error occurred in was a piece filmed at the coastal town of Cromer in Norfolk.
The report was about the decline of fishing in English coastal towns so it's no surprise they visited Cromer for the footage which is famously known for its crabs.
But the serious story took a bit of a funny turn when the subtitles said the town was "famous for its crap" rather than crabs...oops!
I see BBC Breakfast is not a fan of Cromer. pic.twitter.com/5ylVFalIZR

— Paul Hughes (@Mr_Hughesy) September 6, 2017
They might want to hire someone to start double checking their subtitles!
Presenter Jayne McCubbin got her facts spot on and definitely said 'crabs' so you will have only noticed the blunder if you had your subtitles switched on.
But many people took it in good spirits and presenter Dan Walker even jumped on to Twitter to clear the mishap up.
"Someone call Dave in subtitles... CRABS... we said CRABS" https://t.co/gQUBqiHlGq

— Dan Walker (@mrdanwalker) September 6, 2017
We hope Cromer didn't take it too badly! What are those pesky subtitles like...