Channel Wars! BBC To Go Up Against Channel 4 With NEW Baking Show!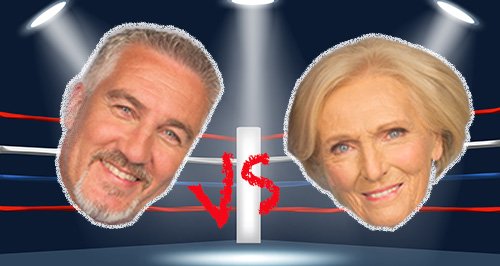 The 'Great British Drama' continues! The BBC are to go up against the new home of the Bake Off, Channel 4, with a rival show...
The news that Paul would be jumping ship and heading to Channel 4 was devastating, but perhaps not surprising to some!
Nonetheless, we still feel like our favourite band has broken up!
Paul, Mary, Mel and Sue made a formidable foursome in the Great British Bake Off tent and it's left a nation in heartbreak knowing the current series will be their last together.
However, a silver lining has come to light with the news that the BBC are working on new baking show concepts to create a brand new programme for Mary, Mel and Sue and a prospective new baking judge.
Out of loyalty to the BBC, the three ladies decided to remain at the Beeb and it looks like that decision could have paid off big time.
A BBC source told The Mirror that new formats are in development and work to find a new chef to replace Paul will be taking place
"We've got three of the fab four staying with us. We're thrilled...The chances of us reuniting Mary, Mel and Sue are very high."
Rumours on who will replace Paul Hollywood have already emerged, with James Martin - former Saturday Kitchen host - being the name on everybody's lips.
Who do you think is up to the task of replacing Paul in the BBC's new baking show?