Beautiful Alternative Endings: Disney Princesses Fall In Love With Each Other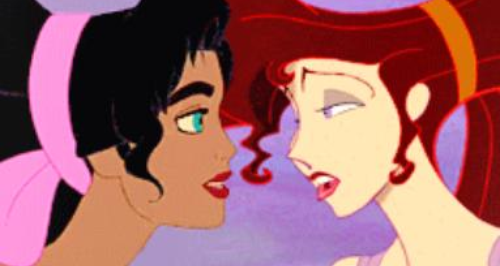 Exactly what is it that Prince Charming actually does? Sure, he can sing and dance with pretty princesses but he's also been known to fall in love with unconscious teenagers and kiss a seemingly dead Snow White.
Don't get us wrong, some princes do have excellent charm and very caring qualities but you can't overlook some of the vital flaws!
Tumblr artist simonbaz has reimagined what it would be like if Disney Princesses ditched the Princes and fell in love with each other and the result is beautiful. And guess what? They still lived happily ever after.
Scroll down to see what it would be like if Mulan fell involve with Belle, if Narni fancied Ariel, if Meg found love with Esmerelda or even with Jasmine.
Mulan Belle's love blossoms:
Nani and Ariel fall for each other:
Meg and Esmerelda make one good-looking couple:
Or maybe Meg and Jasmine: