Fans In Tears As They Spot Ben Fogle's Epic Fail On TV Last Night
17 January 2018, 12:48 | Updated: 17 January 2018, 14:36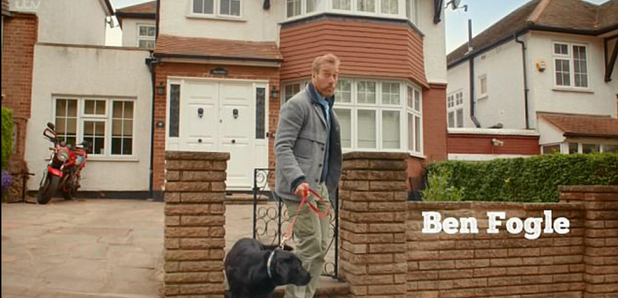 The TV presenter had audiences in hysterics.
Ben Fogle had viewers in bits last night thanks to an epic fail he had while hosting Britain's Favourite Dogs.
The programme saw Ben take viewers through the nation's top 100 breeds of dogs before revealing out favourite which turned out to be a Labrador.
No surprises there!
But aside from all dog related matters, one particular talking point that occurred during the show was this silly blunder by Ben that didn't go unnoticed by those watching at home.
During one segment of the show we saw Ben walk through a gate with his Labrador storm, only for the camera to zoom out revealing an entire wide open driveway that he could have easily walked through instead.
This soon became more obvious when Sara Cox, who was co-hosting the show, used the same driveway to exit the house - oops!
Anyone else just watch Ben Fogle walk out a very unnecessary gate when there's a gaping driveway next to it?

— Louis Buck (@louis_louis) January 16, 2018
Can't understand why at the top of the prog Ben Fogle had to open a small gate to get out to the pavement yet there was an open driveway! Check it to see!!

— Janet Hetherington (@StuteLady) January 16, 2018
But thankfully Ben saw the funny side to the reaction and gave his own witty comeback to the whole debacle on Twitter...
I love a Gate #bengate #britainsfavouritedogs

— Ben Fogle (@Benfogle) January 16, 2018