Is Beppe Di Marco Returning To Albert Square After 14 Years?!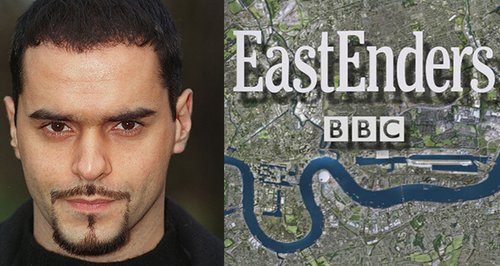 Actor Michael Greco teases the return of one of Walford's most famous faces.
It has been a whopping FOURTEEN years since Beppe Di Marco set foot on Albert Square...and he could be heading back!
The character, played by actor Michael Greco, was famous for his clashes with the burly Mitchell brothers and then eventually for running the E20 club with Steve Owen (played by Martin Kemp).
But the Italian heart throb left the square in 2002 after the news that Beppe's mother had died, the Di Marco family was replaced by the infamous Slater family and that was the last we heard of him.
In real life of course, Michael headed to the sun soaked streets of LA to begin a career as a professional poker player but now he's living back in the UK with Hollyoaks actress girlfriend Stephanie Waring and rumours are afoot!
In an interview with The Sun, the actor teased an Eastenders comeback saying "I'd never shut that door. If the offer was there, you'd have to consider it."
Although he admitted "I've been in LA off and on for the last 10 years and I don't watch much telly so I haven't caught up with EastEnders for a long time".
Anything could happen!