WATCH! Taxi Of Mum Takes Emotional Turns As Gay Teen Makes Teary Coming Out Speech
18 August 2017, 13:19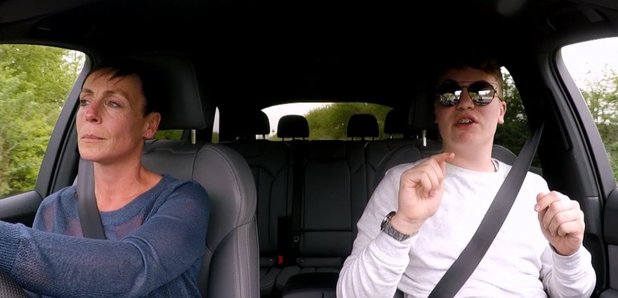 Viewers of the last night's show were left gripped by the young boy who expressed his concerns about coming out.
Viewers were left reaching for the tissues after watching a young teen open up about his sexuality on Taxi of Mum and Dad last night.
The brand new Channel 4 show follows eight families who have had their car rigged with cameras so that viewers can spy on all of their conversations.
On Thursday night's debut, 16-year-old Ben is seen talking to his mother about his sexuality and the reality of being bullied at school for being gay.
He says to his mum: "You didn't have to tell anyone you liked men so why do me, or non-hetrosexual people, have to say to them, 'I'm gay, or 'I swing both ways'?"
"You should just be able to say, 'I'm going on this date,' and no one should care."
Continuing his speech, Ben explained he feels it's the "older generation" who aren't okay with him being gay, and also branded bullies at school as "the worst".
He says: "Just because I like men, they put me down and made me feel I'm not accepted."
Ben goes on to detail exactly what bullies at school call him - which include so many profanities they've had to be bleeped out!
We commend Ben on his resilience!