Bradley Walsh Reveals Those Rude Names On The Chase Aren't By Accident!
18 September 2017, 12:31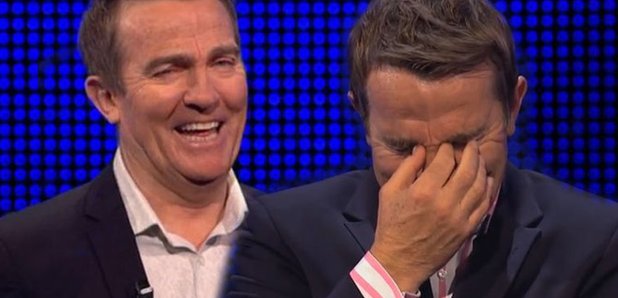 The Chase host has admitted that the producers love to stitch him up when it comes to those innuendos!
Bradley Walsh's giggling fits on The Chase have fast turned him into one of Britain's loved game show hosts but the star has revealed that his seemingly innocent innuendos that appear on the show aren't so innocent at all.
According to the 57-year-old star, the producers of the ITV quiz show deliberately place dirty sounding questions throughout the game in order to crack him up.
Bradley is often seen erupting into laughter when having to read out the innuendo-filled questions on the daytime show, much to the amusement of viewers and contestants.
He told the Daily Star: "I start to go and then I can't gather myself. I try to continue reading the questions but by the time I get to the next one I'm gone. I'll be trying to speak but I can't. I get caught unawares."
Of course, some of the most memorable innuendos have been Bradley's favourites, as he explained: "They got me with Willy Wakker and Fanny Chlemar. And things like Chocolate Salty Balls."
The Chase boats a whopping 5 million viewers an episode as Bradley's popularity continues to go from strength to strength.
You've got to love him!