Here's Why Bradley Walsh Was Forced To Tell Off A Contestant On The Chase
7 June 2017, 14:25 | Updated: 14 July 2017, 11:11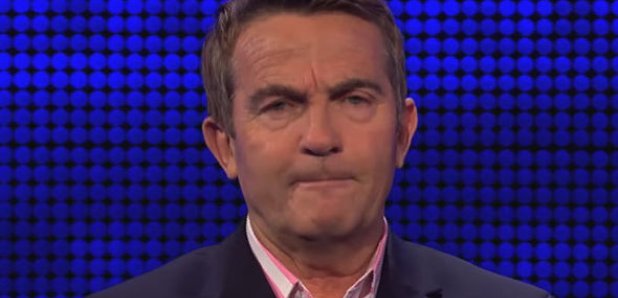 Bradley Walsh had to step in and give this contestant a telling off...
The Chase viewers were in for a bit of a surprise during last nights episode.
If you tuned in, you would have seen Bradley Walsh giving hopeful Dave a good telling off after he broke one of the programmes rules.
He was playing for £6,000 when he made the error and Bradley didn't hesitate to pull him up on it!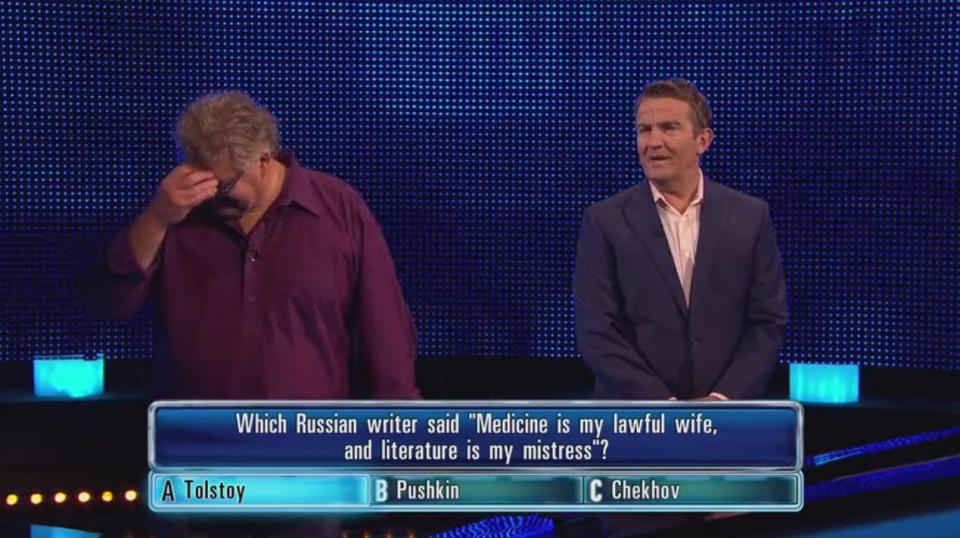 The host asked him the question 'Which Russian writer said "medicine is my lawful wife, and literature is my mistress"?' to which there were three options.
The usual process on The Chase is the contestant selects the answer without revealing it to the audience and the Chaser, who was The Dark Destroyer.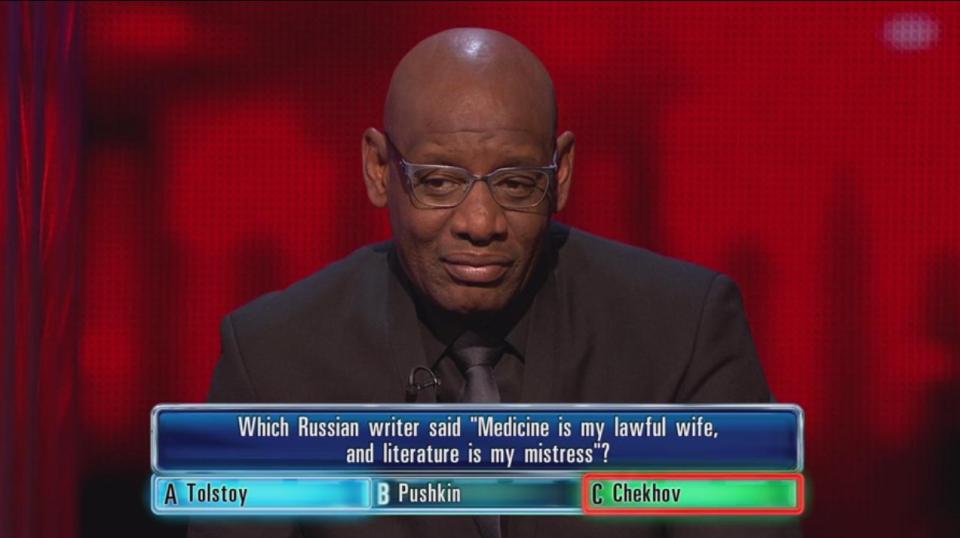 But Dave quickly piped up "I'm going for Tolstoy".
Bradley jumped in saying "you're not allowed to tell us what you're going for, you can't do any of that Dave!" to which he put his hand over his mouth as the audience giggled away.
Poor Dave!
The gaffe definitely didn't go unnoticed by viewers watching at home who took to Twitter to share their thoughts on the mishap.
Hope Dave knows not to shout out the answer when it's Shaun's turn #thechase

— -- (@cluckingduck70) June 6, 2017
Dave on #TheChase is hilarious!!!!

— Mrs W (@Vicwaaar) June 6, 2017
Go on Dave, lad, you bang that buzzer!!! #TheChase

— Danny Roberts (@DannyRoberts90) June 6, 2017
Oh Dave, maybe it's wise to brush up on the rules before you head onto a TV quiz show!