Todd Grimshaw's Final 'Corrie' Scenes Will Air On THIS Date
2 November 2017, 16:14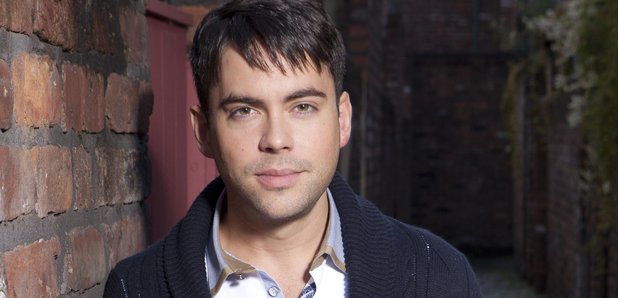 The ITV soap has terminated actor Bruno Langley's contract.
Coronation Street has confirmed when Todd Grimshaw's final scenes will air. Following the termination of actor Bruno Langley's contract, viewers can now expect to say goodbye to Eileen's youngest on Christmas Eve.
A show insider told Radio Times that upcoming Corrie episodes will still include storylines featuring the character of Todd and the statement reads: "Scenes featuring Bruno will continue to be screened until December 24th. These were filmed before our inquiry started. Subsequent storylines beyond this point have been rewritten."
This follows accusations of inappropriate sexual conduct against the 24 year old actor, which led to an ITV spokesperson's announcement on Sunday: "We can confirm that Bruno Langley is no longer contracted to Coronation Street."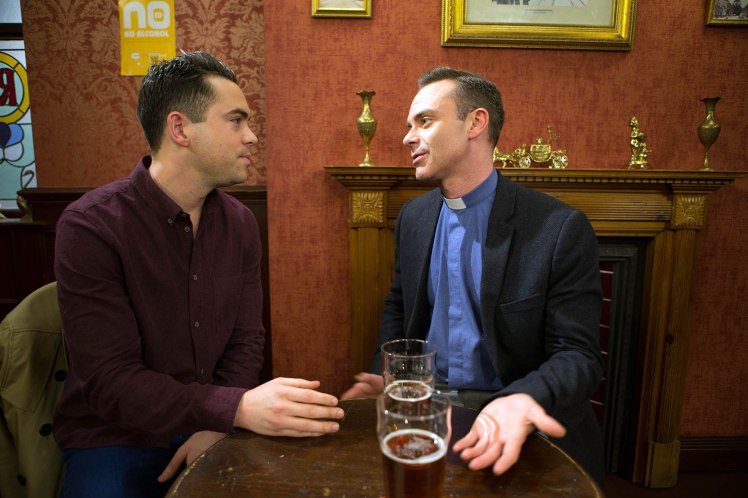 Todd is currently in a relationship with Billy the vicar. [Credit: ITV]
Bruno Langley joined the ITV soap in 2001 and played the role of confused Todd until 2004. He then came back to Weatherfield for two guest stints in 2007 and 2011 before returning permanently in 2013.
The actor has also released a statement, saying: "Sadly, I will no longer be working on Coronation Street.

 Acting on the show has been the fulfilment of a personal dream.

 Playing the role of Todd Grimshaw since I was 17 years old has been a huge part of my life, and an absolute honour.
 I would like to thank all of my friends who work on the show for their love, friendship and support during this extremely difficult period."
He concluded by adding: "I will make a further statement in due course, and when I am able to do so."
When an actor abruptly leaves a soap it can cause headaches for the production team behind the scenes. Recent examples include Stephanie Davies on Hollyoaks and actor Marc Anwar on Corrie.
Todd is a prominent, long-running character on the show who is currently involved in major storylines. He is currently trying to adopt Summer (Matilda Freeman) with his partner Billy (Daniel Brocklebank), and there are major revelations about Billy's past which are about to emerge. Todd's stepfather Pat Phelan (Connor McIntyre) is also now a murderer, unbeknownst to Todd's mum Eileen (Sue Cleaver).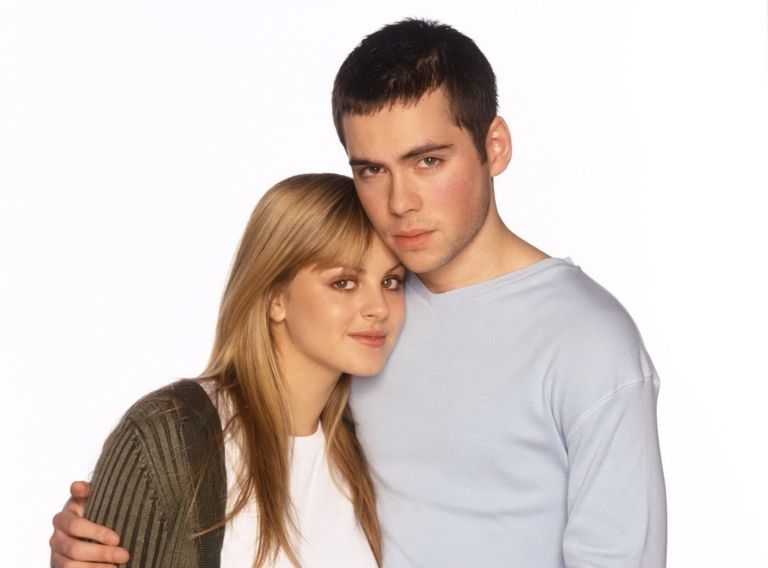 Todd and Sarah's love pitted their families against each other. [Picture: ITV]
One option open to Corrie's producers is to recast the role, as they have done previously with Nick Tilsley.
Meanwhile, Greater Manchester Police have stated that they are investigating an alleged incident at the city's Band on the Wall nightclub.
A GMP spokeswoman confirmed: "At around 1am on Sunday 1st October 2017, police received a report a woman in her 30s had been sexually assaulted at a music venue on Swan Street in the Northern Quarter."
Bruno Langley has now been charged with two counts of sexual assault and will appear at Manchester magistrates court on Tuesday 28th November 2017.