This Daring Olympic Skating Routine Is Better Than Torvill & Dean's Bolero
13 February 2018, 11:47 | Updated: 13 February 2018, 11:53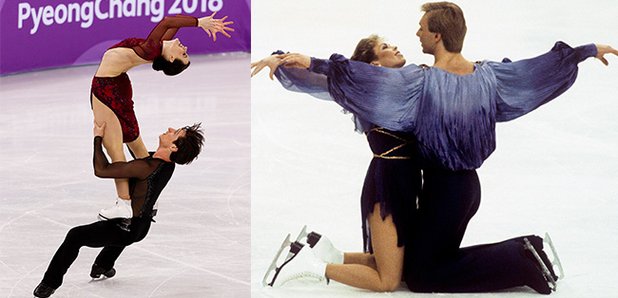 Canada's Tessa Virtue and Scott Moir have taken the planet by storm with their incredible skating skills.
When the Winter Olympics come around every four years it's the chance for us Brits to fully immerse ourself in some unfamiliar sports.
So far we've seen the Skiathlon, speed skating, snowboarding, curling and many more crazy winter sports but the figure skating is what has truly captivated everyone.
And in particular, one figure dancing pair - Canada's Tessa Virtue and Scott Moir - have captivated the world with their gold medal winning Moulin Rouge routine.
The jaw dropping routine is set to the music from the Baz Luhrmann film and includes iconic songs such as Roxanne and Come What May and had the audience stunned to silence as they performed perfect twizzles, gravity defying lifts and passionate ice dancing.
It was an atmosphere that reminded many of Jayne Torvill and Christopher Dean's gold medal winning Bolero performance at the 1984 Winter Olympics in Sarajevo.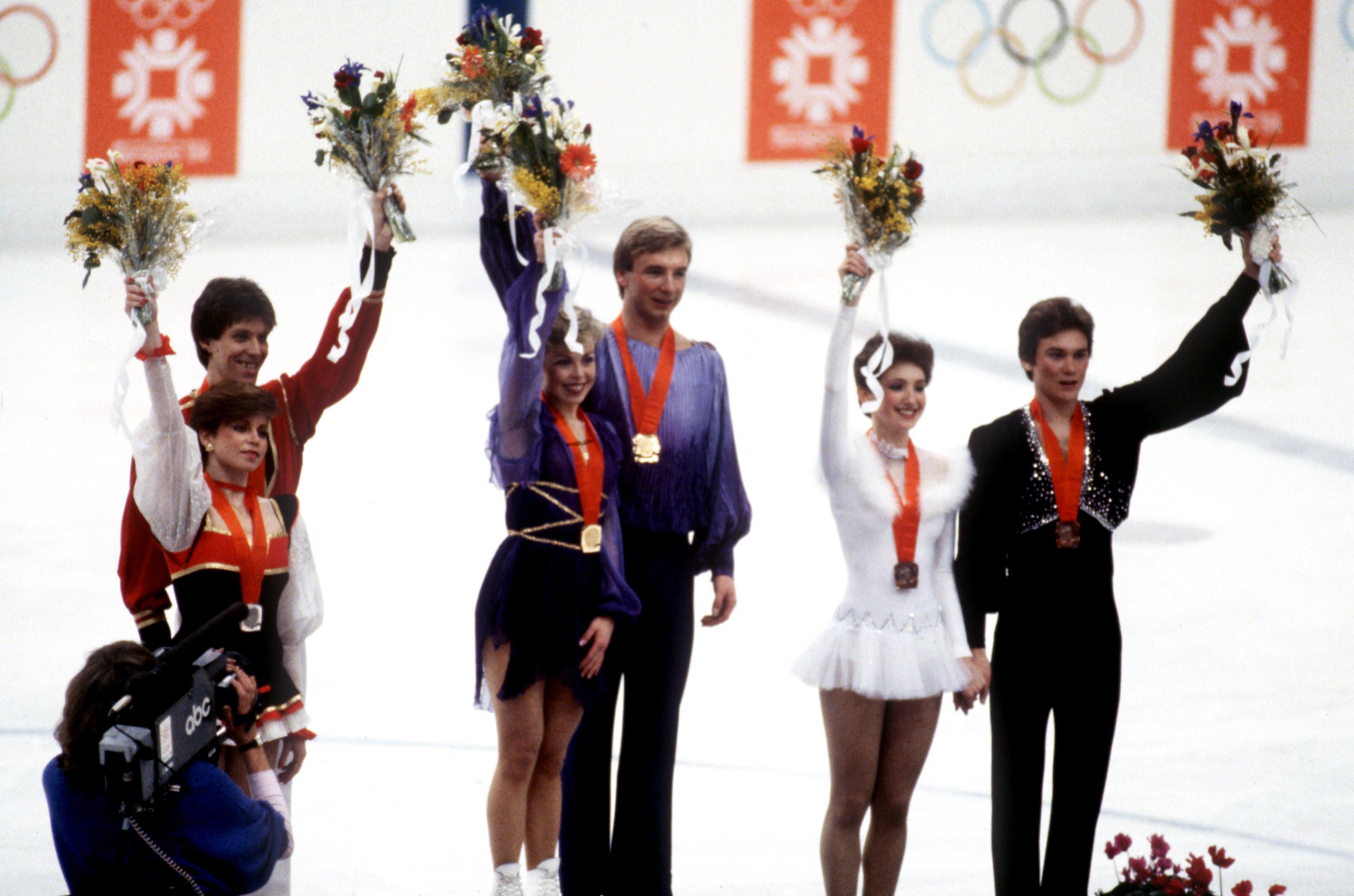 Torvill and Dean with their gold medals in 1986 | Picture: PA
That incredible moment for Team GB in the 80s has gone down in the history books as iconic, and we of course love seeing the skating veterans on our screens every week on Dancing On Ice - but have the Canadian pair taken their ice dancing crown?
What Torvill and Dean did for Bolero, Virtue and Moir just did for #MoulinRouge #Olympics #Canada

— Janice Hough (@leftcoastbabe) February 12, 2018
Watching Virtue and Moir skate last night reminded me of Torville and Dean dance to Bolero on 1984--just amazing!!! They are the Best..

— Helga Reffle (@HelgaReffle) February 12, 2018
In ice dancing, it's Torvill and Dean 1st. But Virtue and Moir are much closer to Torvill and Dean than they are to any of the other ice dancing pairs in these Olympics.

— David Darmofal (@david_darmofal) February 12, 2018
Virtue and Moir do it again in ice dancing team skate; the artistic equal of Torvill and Dean, and that's saying something.

— Illinois Golfer (@IllinoisGolfer) February 12, 2018
It seems like people are loving Virtue and Moir but how could anyone compare them to Torville and Dean? Let alone say which is better.
They certainly have their similarities, one huge one is how both couples have managed to get viewers excited about figure skating.
Before we ask you to give your opinion on who is better, rewatch T and D's iconic Bolero below.
We want to know what you think! Let us know in the poll....