Carol And Scarlett SQUIRM In This First Peek At Tonight's Bush Tucker Trial!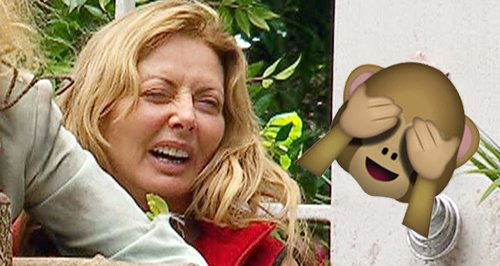 The pair were nominated by the public to take part in the next bush tucker trial...Big Bush Bake Off!
Bush tucker trials are rarely easy, but the ones that ALWAYS make both celebs and viewers cringe are the eating challenges!
And poor old Scarlett Moffatt and Carol Vorderman are first up...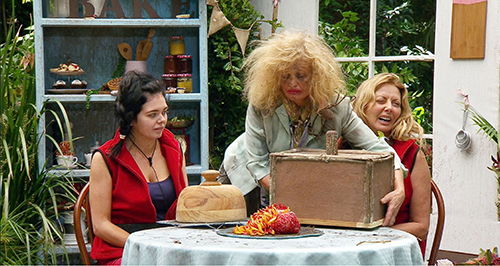 Carol and Scarlett get ready to face the Big Bush Bake Off | Photo: Rex
They were both nominated by the viewers to participate in the Big Bush Bake Off trial which will air during tonight's episode and if Carol's face is anything to go by it will probably be GROSS!
The pair will have to tuck into jungle delicacies including chocolate nip cookies which include camel nipples, french knackeroons made of turkey testicles, bum-offee pie (cow anus) and sicktoria sponge (vomit fruit).
The Durian Fruit has such a distinctively foul smell, its also known as the 'Vomit Fruit' or 'Cheese Fruit' | Photo: iStock
Scarlett has already shown she's made of stern stuff after conquering the opening night trial with camp mates Ola Jordan, Sam Quek and Jordan Banjo.
The group won a whopping ten meals for camp but not without a terrified Scarlett first sobbing and then screaming with terror when covered in all sorts of critters.
Who would you like to see become Queen or King of the jungle this year?