Watch The Emotional Trailer For The Carrie Fisher And Debbie Reynolds Documentary Film Just Before They Died
BRIGHT LIGHTS Trailer (2017) Carrie Fisher & Debbie Reynolds Documentary
02:04
The famous mother and daughter duo, Debbie Reynolds and Carrie Fisher, died within one day of each other late last year. Before their deaths, the pair were making a documentary about their relationship.
"I am my mom's best friend," Carrie Fisher tells the camera.
This already heartfelt sentence becomes even more poignant since Carrie Fisher and her actress mother, Debbie Reynolds, sadly died within a day of each other over Christmas last year.
Now, HBO have released the trailer for the documentary they were making with the pair before their deaths and it's emotional.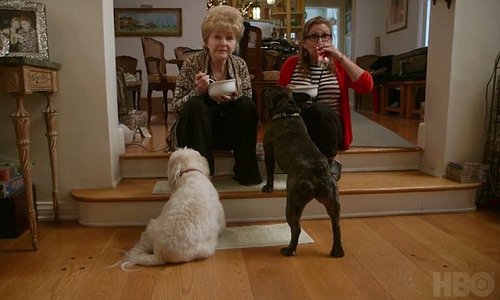 Picture | HBO
Just a day after it was announced that both Carrie and Debbie had died, US TV channel HBO announced that it was to release it's acclaimed documentary, it had made with the pair titled Bright Lights.
Filmed a year before their deaths, the documentary follows the incredibly close and complex relationship between Debbie, 84, and Carrie, 60.
"Mother and I live next door to each other," says Carrie. "Mommy! Mommy, I'm home!" she calls out affectionately to Debbie, carrying a tray of food for her mother.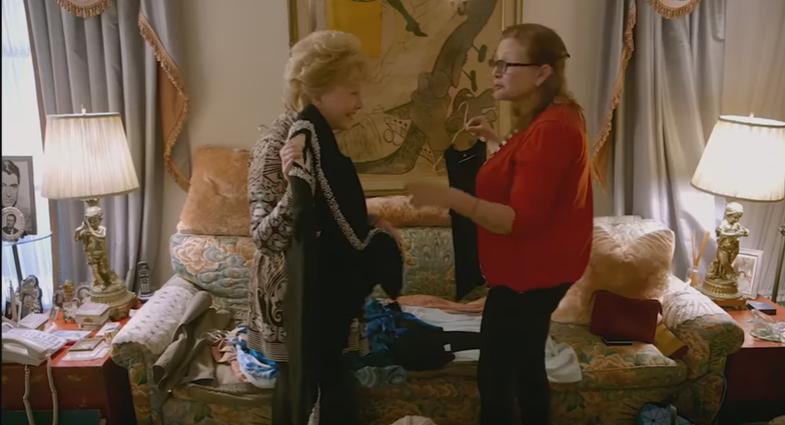 Picture | HBO
While the trailer for the 94-minute long film suggests that it is a comedy (Carrie jokes: "I have to go and start rehearsals for Star Wars Seven...ty two."), it will undoubtedly feature more serious issues, such as Carrie's depression, as it now becomes an ad-hoc memorial documentary.
Carrie died after suffering a heart attack on 27 December while Debbie suffered a reported stroke just one day later.
A date for when the documentary will be aired is yet to be announced.