CBB's Roxanne Pallett weeps as she admits she is 'most hated girl in Britain'
3 September 2018, 22:41 | Updated: 3 September 2018, 22:42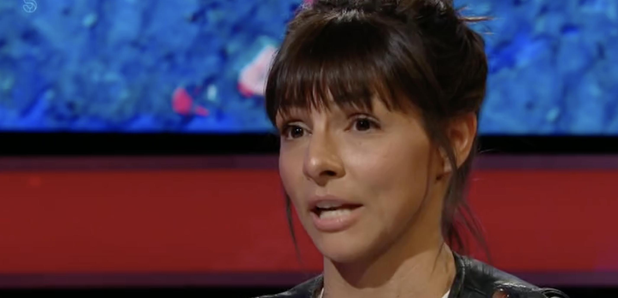 The ex-Emmerdale actress was given a grilling about labelling Ryan Thomas as a 'woman beater' on Monday night's Celebrity Big Brother.
Roxanne Pallett has admitted that she is the "most hated girl in Britain" - and agrees that she deserves the title.
The 35-year-old actress, best known for playing Jo Sugden in Emmerdale until 2008, sparked outcry after labelling Ryan Thomas a "woman beater" after a play fight in the Celebrity Big Brother house.
She sensationally quit the show in the early hours of Saturday morning, ducking out of the CBB exit interview and prompting fears from fans that she wouldn't be held accountable for her damaging and dangerous behaviour.
Thankfully for viewers, she returned to the CBB studios tonight to be given a grilling by host Emma Willis - and she admitted that she had issues that needed to be addressed.
"How can you get something so wrong in your head?" Emma asked.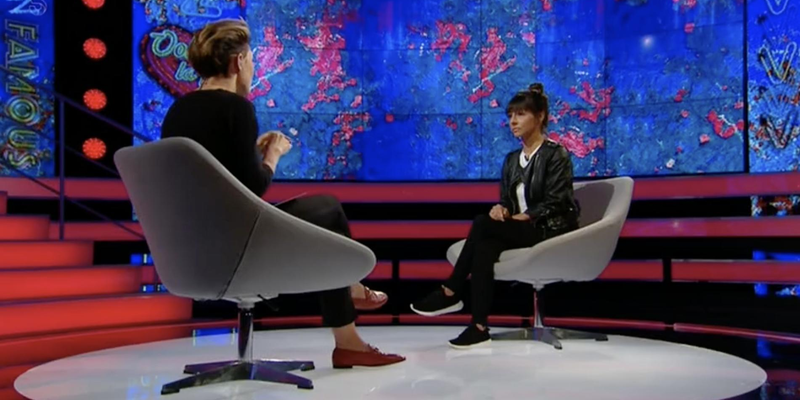 Looking downcast, Roxanne replied: "How it felt when he did it, it hurt. The more I thought about it, it became more heightened. I confused myself.
"I believed my own story. I felt genuinely disturbed the fact somebody had invaded my personal space. But because me and Ryan didn't have that tactical relationship.
"I was wrong. Massively wrong."
Roxanne's false accusations - and CBB producers' failure to step in and stop the situation from spiralling out of control - has seen 11,000 people complain to Ofcom.
She called him a "woman beater" and spoke of "abuse" - terms she said she was ashamed to have used in hindsight, especially after watching the footage of the moment she claimed the dad-of-one "punched her repeatedly in the ribs like a boxer hitting a bag".
Worryingly, there has been similar accusations aimed at Roxanne from previous soap and panto co-stars - although she denied being aware of them.
She said: "It's devastating. No one wants to hear that, let alone from people you work with.
"Nobody could say anything to me that I've not already said to myself.
"It cripples me with embarrassment and shame."
Emma pushed Roxanne further, saying: "Lots of people aren't buying your apology."
Fighting back tears, Roxanne replied: "I agree and understand with every person's reaction. If I had been t home I would do the same.
"Hindsight is a wonderful thing. Only I can go away now and work out why I became that sensitive."
"I'm the most hated girl in Britain. It's a lot to deal with. It's the title I feel everyone has given me. All I can do is accept it and apologise."
Roxanne explained that she had no plans to apologise directly to Ryan or his family for the distress she caused them.
"I wouldn't impose on them. I can't apologise enough for making somebody seem like something they're not."
Roxanne promised to look at herself to find answers about why she reacts to certain situations the way she does, saying her mum was offering her support.
She also admitted that watching footage from her three weeks din the house made her see her character traits are in fact flaws.
"I am scared about the future but I need to just think about today," she said, acknowledging that the row could derail her whole career.
"I wanted to talk to you, talk to Ryan, talk to everyone who supported us in the house and who are involved in this situation.
"I'm human and I made a massive horrible mistake. I would want to forgive myself."